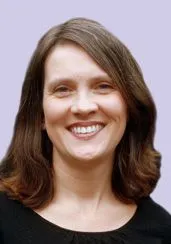 A native Midwesterner, Dr. Cueva graduated from Harvard Medical School before finding her way to the Bay Area in 2000 for her pediatric residency at Children's Hospital Oakland. She was a Clinical Instructor at Stanford for 10 years, where she enjoyed teaching and learning in the neonatal intensive care unit, the resident continuity clinic, and the development and behavior clinic. She also has years of experience in primary care, including both underserved children at The Silva Clinic in Hayward, and concierge medicine at The Village Doctor in Woodside.
In addition to her patients, some of her most important teachers have been her three young children. A girl and two boys, who continually instill in her empathy and a realistic approach to parenting and pediatric medicine. Dr. Cueva prides herself on her collaborative style, working together with parents and patients to individualize care for each family and child.
Dr. Cueva enjoys the full gamut of infants, children, and adolescents, and loves to focus on preventative care and health promotion.