September 5, 2023
Flu, Covid, and RSV (2023 edition)
We hope you had a nice holiday weekend. Now on the other side of Labor Day, we are looking ahead to respiratory virus season and trying to analyze the available data to understand how to best prepare. For the past two years, the seasonality of many viruses has been altered, and we expect this year still may not be a full return to pre-pandemic seasonality.
Influenza
In Australia (which has their flu season during our summer), the influenza epidemic arrived early and was severe, especially among children. There was less vaccine uptake and a greater prevalence of the H1N1 strain, both of which may account for the increased pediatric hospitalizations seen this year in Australia.
Timing
Locally, there has been influenza detected at Stanford already, which is early. Last season in the US we also had an early flu season. Therefore, we are modifying our usual recommendation to wait until closer to Halloween for flu vaccine, and recommend getting it during September/early October if possible.
Shot or Mist
We have quadrivalent injection and nasal mist available. These vaccines contain an H1N1 strain, an H3N2 strain, and two B strains. In the past, nasal mist was less effective against H1N1 (but still efficacious for the other three strains), and we haven't had enough H1N1 to really assess it over the past few years. Therefore, for anyone at high risk, the injection might be preferable this year. However, the nasal mist is clearly better than not vaccinating and CDC recommends both formulations equally now.
Flu+Covid
Flu and Covid vaccines may be co-administered with each other and with other vaccines. A combination flu+covid vaccine is in development but not available this year.
Covid
We have been seeing a Covid wave for the last couple of months. Children and teens have had infections but generally very mild symptoms. Over the past two years, there have been waves in the summer and then larger waves in the winter. The virus mutates quickly and new strains continue to appear. All of the current strains that are circulating are descendants of Omicron, and closely related to XBB.1.5, a strain that was prominent earlier this year and on which the new vaccine is based.
A new vaccine formulation is anticipated to arrive at the end of this month, and the CDC committee on vaccines (ACIP) will meet on Sept 12. Approvals for Moderna and Pfizer for ages 6 mo. and up, and Novovax for ages 18 years and up are anticipated. We will send another newsletter after the Sept 12 ACIP meeting with our vaccine availability and recommendations.
Paxlovid continues to be available and recommended for ages 12yrs and up with symptomatic Covid infection.
RSV
Respiratory Syncytial Virus or RSV causes lower respiratory tract infections and can cause severe disease in young infants and in older adults. Typical symptoms are cough, wheeze, and respiratory distress. Last year we had a severe RSV season in November and December with very large numbers of infant hospitalizations. For the first time, RSV prevention is available for all infants.
Vaccine for infants
For infants under 8 months of age, the newly available product is a monoclonal antibody treatment called Beyfortus. Sometimes called a "passive vaccine," this injection provides antibodies rather than stimulating the body to make them. One shot provides protection for 4-6 months. Studies showed that the shot had 80% efficacy in preventing hospitalizations and office visits for RSV.
CDC has recommended that all infants under 8 months of age receive Beyfortus during RSV season. High risk infants ages 8-19 months should also receive this treatment. The cost is $500, which is more than single doses of other vaccines, but significantly less than the prior RSV antibody treatment, and was determined to be cost-effective. (Prior antibody protection for babies against RSV, called Synagis, required a shot every month and was only available to high-risk infants.)
We anticipate receiving Beyfortus in mid-September. RSV has already been detected at Stanford, so receiving this shot in September or October is recommended for infants who will be under 8 months of age in October, 2023. This hasn't been studied in co-administration with other vaccines, so we recommend giving it alone if possible.
Vaccine for pregnant women
For pregnant women, a new RSV vaccine is available for administration during 32-36 weeks of gestation, and has also shown good efficacy in preventing RSV in infants after birth. If you are pregnant, we recommend you receive this vaccine from your obstetrician. We don't yet know if infants born with the benefit of this vaccine will also be recommended to receive Beyfortus.
Introducing Ria
Please welcome our new medical administrative assistant, Ria Dosanjh, to the practice. Ria is passionate about caring for children and families and creating a great service experience. She earned her B.S. in Biology from the University of California, Riverside and has previously worked as a medical assistant and as a research administrative assistant. She is available for scheduling vaccine and other appointments and can be reached directly at [email protected]. As always, feel free to email [email protected] with these requests as well.
---
April 12, 2023
CAIR: California Immunization Registry
Beginning in 2023, California has mandated that all immunizations be documented in CAIR, California's state-wide immunization registry. This has the advantage of immunization records being available to any provider in the state of California. Please see this notice describing the registry. This is an opt-out system, so if you do NOT want to participate, you must complete this form to "lock" your patient's record.
Change in mask policy
Beginning this month, CDPH has made masking in medical facilities optional. Patients, families and staff may now decide whether they will mask in our office. We respectfully request that anyone entering the office with any symptoms continues to mask to protect others.Taking a home covid test prior to a visit if any respiratory symptoms are present is also appreciated, when possible.
Tent visits ending
Our tent rental will end in May 2023, so we will no longer offer tent visits after this date. If a patient prefers or requires an outdoor visit, we can still accommodate these using our outdoor space or your vehicle.
Covid updates - Safety of vaccines and Covid infection in young people
A recent analysis of young people ages 12-29 in the United Kingdom found that vaccination with mRNA vaccines (Moderna and Pfizer) does not cause excess death in young people ages 12-29 in the 12 weeks after vaccination. (Non-mRNA vaccines were less safe.) It also found that there is an increased risk of excess death in this age group after covid infection, but that the risk of such was 5 times lower in vaccinated compared to unvaccinated people. (1 in 11,936 versus 1 in 55,661 individuals.) We can conclude from this that the mRNA vaccines are much safer than Covid, especially Covid for unvaccinated individuals, in ages 12-29.
Bivalent versus Monovalent vaccine
Bivalent vaccine has been shown to be significantly more effective against the currently circulating strains of Covid, as compared to monovalent vaccine only. Only one bivalent booster is currently recommended; it is unknown if/when further boosters will be considered. If you haven't yet received a bivalent booster, you may contact our office to schedule.
Paxlovid safety and efficacy
Paxlovid was initially maligned for causing rebound illness when used to treat Covid. However, it appears that much of that may have been coincident timing of Paxlovid introduction with the wide use of home rapid antigen tests. Recent studies have shown that the chance of rebound with or without Paxlovid treatment is similar, and infectious disease experts explain that rebound symptoms are common with viral illnesses in general, including Covid. Meanwhile, Paxlovid has been shown to decrease the risk of hospitalization, death, and long Covid. Therefore, for most people, the benefits of Paxlovid outweigh the risks.
Paxlovid is licensed for the treatment of symptomatic Covid in ages 12 and up and should be started within 5 days of symptom onset. Paxlovid side effects are usually mild and the most prominent is a metallic taste in the mouth during treatment. It does have multiple potential drug interactions, however, so make sure to review all prescription and over the counter medications with the prescribing physician.
---
Bivalent boosters under 6 and virus updates
We now have Moderna Bivalent Booster vaccine available for our patients 6 months through 5 years who have completed a primary Moderna series at least 2 months ago. We highly recommend receiving this booster dose, especially given the local surge in Covid infections. If your child has had recent covid infection, consider waiting up to 3 months after the infection to administer the booster. Please contact [email protected]
to schedule.
At this time, no booster dose has been approved for children under 5 who received the Pfizer infant 3-dose primary series. Data on boosters for this group is scheduled to be submitted to FDA and reviewed in January, 2023. We will keep you updated as we receive more information.
We also continue to recommend and administer bivalent Covid boosters for all children ages 5 and up, and flu vaccine for everyone over age 6 months. The CDC has found the flu vaccine to be a good match for circulating strains so far this year, and we have seen very few cases in our patients who had flu vaccine this season.
We continue to see many other respiratory viruses circulating. RSV may be starting to peak but levels remain very high. Last week we had several positive tests for parainfluenza virus, which can cause croup in infants and hoarseness in older kids and adults, as well as an influenza-like illness with fever, congestion, cough. We are also seeing many patients with fever and GI symptoms such as vomiting and diarrhea. Unlike Covid, most of these viruses are transmitted readily on surfaces in households, schools and other public places. We encourage staying home for the first few days of an illness and using good handwashing to slow the spread.

Wishing you a healthy holiday season!
---
December Update
We are wishing you a happy and healthy holiday season. Please send us your holiday cards and we will hang them in the office. Read on for a few updates.
NowRx Acquisition
NowRx was acquired by Alto Pharmacy this week. This was not previously announced and came as a surprise to all of us. However, we have had patients using Alto Pharmacy for several years and they are a well-established delivery pharmacy in the area. All current NowRx prescriptions have been automatically transferred from NowRx to Alto Pharmacy and Alto is reaching out to patients individually to set up delivery service through their mobile pharmacy.
Respiratory virus update
You have read about the "tripledemic" of influenza, RSV, and Covid. However, we are actually seeing an even greater diversity of respiratory viruses, including metapneumovirus, rhinovirus, and parainfluenza virus, plus another circulating non-respiratory virus with predominantly GI symptoms.
Influenza can be prevented with flu vaccine, and so far, this year we are seeing influenza cases predominantly in those who didn't get flu vaccine. If you haven't yet received your seasonal flu vaccine this year, we highly recommend it!
Covid is currently spiking in Palo Alto wastewater. If you are eligible for covid bivalent booster and haven't yet received it, we also highly recommend this vaccination. We have Pfizer for ages 5 and up and Moderna for ages 6 and up. We are anticipating approval for a bivalent booster for children under 5 this month and have pre-ordered vaccine. We will send a newsletter when we have the vaccine and approval to administer it.
Welcome Jessica!
Jessica Carrozzo, RN has recently joined the Burgess Team. She is a Registered Nurse with a Bachelor of Science in Nursing degree and over five years of experience in pediatrics, working within many different specialties. Jessica is a mom herself and has a huge heart for working with children and their families. She loves creating a positive and comforting atmosphere when caring for her patients and is excited to meet each one of you.
---
Happy Halloween 2022
---
October 28, 2022
We just had our first case of confirmed Influenza A in our practice, so the rumors are true: We are having an early flu season in the Bay Area. Here is our advice:
If you haven't yet received your flu vaccine, do so ASAP. We have injectable and live nasal mist available. Please email

[email protected]

to schedule. You can receive flu vaccine at the same time as other vaccines, including covid vaccine.
If you have new onset of characteristic influenza symptoms, consider coming in for a rapid flu test, since treatment is available. Signs that can indicate influenza rather than a regular cold would be high fever, body aches, lethargy, and cough that starts at the beginning of the illness (rather than coming a few days later as it typically does with a cold.) Nausea/vomiting/diarrhea, sore throat, and congestion are also common.
If you have a positive test, you can be treated with Oseltamivir/Tamiflu (any age) or Xofluza (ages 5 yrs and up.) These same medications can also be used by household members as prophylaxis. Oseltamivir is covered by insurance, given twice a day for 5 days for treatment or once a day for 10 days for prophylaxis. Most people tolerate it well but some experience nausea with it. Xofluza is usually not covered by insurance but is a one-time dose and you may be able to use a coupon to cover part of the cost. It is better tolerated by those who have nausea with Oseltamivir.
We continue to provide bivalent Covid boosters as well; and continue to see cases of Covid circulating in the community.
We also continue to see many cases of RSV, rhinovirus, and other viral syndromes. Many patients are getting sick sequentially, even before completely recovering from the last illness. The best prevention is making sure to optimize sleep, emphasize nutrition (especially eating many different colored vegetables), and get daily exercise. Talk with children about washing hands before eating or touching their face, and assume that all surfaces at school (desks, playground equipment, etc.) are covered with viruses from other children touching them.
We wish you a happy and safe Halloween – watch for our staff costume photo on Monday!
---
October 12, 2022
Pediatric Bivalent Covid Boosters Approved by FDA
Today the FDA approved pediatric bivalent Covid booster vaccine. Pfizer is approved for ages 5-11 years and Moderna is approved for ages 6-11 years. Moderna bivalent has also now been approved for ages 12-17. This booster includes the BA.4 / BA.5 variant so is expected to provide better protection against the currently circulating strains.
We recommend waiting 3-4 months after Covid infection or a prior Covid vaccine, to improve efficacy.
We already have the Moderna (for ages 6 and up) in stock and will begin administering today. We are expecting to receive our pre-ordered shipment of pediatric Pfizer (ages 5-11) near the end of next week.
Please reach out to [email protected] if you would like to schedule the Moderna booster, or if you would like to be placed on a list for when we receive the Pfizer.
We continue to administer Pfizer and Moderna bivalent boosters for ages 12 and up as well.
---
September 12, 2022
Bivalent Boosters Now Available
We have received an initial supply of Moderna and Pfizer bivalent booster vaccines, targeting the BA.4 & BA.5 variants, in addition to the original strain.
Pfizer is approved for ages 12 and up and Moderna for ages 18 and up.

For those over 18, consider Pfizer if you are a male under 30, as the lower dose in Pfizer may lower the risk of myocarditis (remembering that the risk of myocarditis with any vaccine is lower than that from Covid infection.) You may also consider the lower-dose Pfizer if you had severe side effects to the vaccine.

In prior studies in adults, Moderna had slightly better efficacy than Pfizer. There is no current way to compare these two boosters to each other, however. It is also unknown if a mix-and-match strategy increases protection.

If you have recently had Covid infection or vaccination, we recommend waiting 3 months after the infection or vaccine before receiving this booster.

You may receive Covid vaccine at the same time as influenza or other vaccines, although side effects could be increased.
We are limiting Pfizer to patients only at this time, due to our initial limited supply. Moderna is available to patients and family members. Please email [email protected] with your available days and times for a vaccine appointment. When you come for your vaccine, please bring your card so that we may update it.
The Pfizer bivalent booster is also currently available at CVS, with appointments in Palo Alto and San Carlos CVS starting this Wednesday. If you receive your vaccine at a pharmacy or elsewhere, please send a photo of the card to [email protected] so that we may update your chart.
---
September 9, 2022
Bivalent Booster and Other Fall Updates
Happy back-to-school!
With kids going back to school, we are seeing a big uptick in cold and flu symptoms. Rhinovirus and RSV (two different viruses that can cause the common cold) are very prevalent in our community right now, and spread by contact and droplet transmission. In the era of Covid, even normal cold and flu symptoms are more difficult to manage, and many people are getting sicker because our immune systems haven't been exposed to the viruses in the recent past. Here are our suggestions if your child comes down with viral symptoms, such as sore throat, fever, runny nose, congestion, cough, or stomach upset:
Stay home from school for a few days, until symptoms have improved
Administer a rapid antigen home test (such as BinaxNow, iHealth ,etc.). If it is negative, repeat test in 48 hrs for confirmation, as a positive test can be delayed in vaccinated individuals.
Use usual home remedies such as ibuprofen for fever or sore throat, nasal saline for congestion, lots of rest, and soup 
If testing is negative and symptoms are improving after 3 days, return to school is reasonable.
Flu vaccine
We have quadrivalent injectable and live nasal flu mist available in our office for your family. Please schedule a nurse appointment for your vaccine in September or October. We are not currently seeing influenza, but Australia has had a big flu epidemic this year so we anticipate the same will happen here this winter. It is not yet known how the vaccine match is, but the majority strain was Flu A, H3N2.
Bivalent covid boosters (ages 12 and up only)
Both Pfizer and Moderna bivalent boosters with half of the mix targeting the BA.4/5 strains have been approved by FDA and recommended by CDC.
Pfizer is approved for ages 12 and up and Moderna for ages 18 and up.
For those over 18, consider Pfizer if you are a male under 30, as the lower dose in Pfizer may lower the risk of myocarditis (remembering that the risk of myocarditis with any vaccine is lower than that from Covid infection.)
You may also consider the lower-dose Pfizer if you had severe side effects to the vaccine.
It is unknown if a mix-and-match strategy affords greater protection.
If you have recently had Covid infection or vaccination, we recommend waiting 3 months after the infection or vaccine before receiving this booster.
Although we ordered both vaccines from the state on the first day possible, our Pfizer order has been indefinitely delayed due to poor local supply. Our Moderna order is still expected in the next week but no shipping date has been confirmed.
Fortunately, large pharmacies such as Walgreens and CVS appear to have received some supply of both bivalent vaccines and have appointments available. We encourage you to take advantage of this opportunity while we await more information about our orders. We will send a new newsletter as soon as we are able to schedule bivalent vaccine administration at Burgess Pediatrics.
---
August 3, 2022
Monkeypox, Covid, and Flu (Oh My!)
Meet Nurse Jocelyn
We are pleased to introduce Jocelyn Sepulveda, R.N. Jocelyn is an experienced pediatric nurse, who has practiced in both the inpatient and outpatient settings at Stanford Children's Health and Oregon Health & Science University. She joined Burgess last month and we are thrilled to have her on our team.
Monkeypox
There have been press reports of the growing number of cases of monkeypox in the Bay Area and nationally, and the new State of Emergency announcement, understandably causing concern. The monkeypox virus is a less severe relative of smallpox, which causes a prodrome with fever, flu-like symptoms and enlarged lymph nodes, followed by rash. Currently 98% of cases of monkeypox are occurring in the MSM (men who have sex with men) population. The very small number of pediatric cases have had an adult in the household with active disease. This is a virus that spreads through direct, intimate, skin-to-skin contact. It is not known to be transmitted on surfaces or through casual contact.
There are treatments, and vaccine is available for those who are at high risk of contracting the disease. Currently the vaccine is offered to individuals who:
1) Had direct physical contact with someone confirmed to have monkeypox
OR
2) Identify as gay, bisexual, transgender or a man who has sex with men who also
meets one of the following criteria: recent history of multiple or anonymous sex
partners, participates in group sex, attends sex on premises events, performs.
sex work.
We have not seen any cases in our practice and do not anticipate this will be an issue of concern for the vast majority of our patient population. At this point you do not need to take any extra precautions in public or at school. We will, of course, update you if anything changes.
Influenza vaccine
We have just received our first shipment of quadrivalent injectable influenza vaccine and we have ample supply for patients and families. We haven't seen influenza in our practice since June, and typically influenza doesn't spread in California until November or December. However, we have been seeing that the usual seasonality of virus transmission has been upended by the pandemic, so this year's influenza epidemic is difficult to forecast. Therefore, we recommend receiving influenza vaccine whenever it is convenient for you. We will advise you when we receive our supply of FluMist nasal spray, and also when/if we begin seeing Influenza cases rise locally.
Covid update
San Mateo and Santa Clara counties in particular, and the state of California as a whole, are experiencing very high transmission of Covid. Current illness is mostly being caused by the BA.5 strain, which can re-infect those who had other strains recently, including Omicron. There is significant asymptomatic carriage, with about 1 in 20 asymptomatic people testing positive. Therefore, airborne precautions such as indoor masking are currently indicated for everyone.
Vaccination and, in particular, booster vaccination, is the best protection at this point. Although the current vaccine is not specific for BA.5, studies have shown that booster vaccination induces memory T and B cells which can mediate a polyclonal response, targeting new strains of covid within a few days of infection. The protection provided from booster vaccine, while not as good as that against prior strains, is still stronger than the protection provided by the primary series alone, and provides excellent protection against hospitalization. Therefore, we strongly recommend booster vaccination for everyone who is eligible.
A strain-specific booster for BA.5 is anticipated in September from both Moderna and Pfizer; however it is not yet known if pediatric formulations will be produced right away. In addition, the chance of contracting BA.5 is very high right now, so if you are eligible for a booster we still recommend proceeding with it.
For those patients 12 years and older with a medical or mental health condition, Paxlovid is an oral antiviral therapeutic that is available and has had good efficacy in reducing severity of illness. Contact your doctor at the time of a positive test if you would like to discuss the pros and cons of Paxlovid treatment.
---
June 20, 2022
Vaccine update: ages 6 months through 4 years
Last week the FDA approved, and CDC recommended, two vaccines for protection against Covid-19 in children ages 6-mo through 4 years. We have received Moderna Vaccine and Pfizer Vaccine is en route.
TL;DR: We recommend Moderna vaccine, with doses spaced 8 weeks apart when possible. In the case of a recent Covid infection, we recommend vaccinating 8 weeks after the infection.
Vaccine Choices
For the first time in the pediatric population, there are two vaccine choices: Pfizer and Moderna.
Pfizer vaccine is dosed at 3 micrograms, 1/10 of the adult dose. A two-dose regimen did not provide adequate antibody response, so a third dose was added, 8 weeks after the second; this is not a booster, but rather a three-dose primary series. Using this regimen of dosing at 0, 3-8 weeks, and 8 weeks, a comparable antibody response was achieved after the third dose to that which provides protection against illness in adults. The vaccine efficacy against illness could not be reliably estimated due to very low numbers of cases of symptomatic covid in both the vaccine and placebo groups. (It was reported in the press as 80% efficacy, but this number is essentially meaningless and certainly cannot be compared directly to Moderna's efficacy numbers. This study noted only 10 total cases of Covid, resulting in an extremely wide confidence interval of 14%-97%.) A booster dose will also be studied.
Moderna vaccine is dosed at 25 micrograms, 1/4 of the adult dose. A two-dose regimen, 4-8 weeks apart, provided adequate antibody response, and also provided statistically significant vaccine efficacy in prevention of symptomatic Covid-19. (Moderna reported efficacy of 42%, with a confidence interval of 24-55%. There were 278 Covid cases in this study which provided a much more reliable calculation. This level of efficacy is on par with what is currently observed with the available vaccines in older children, teens and adults, in the Omicron era.) A booster dose will be studied, both using the current formulation and a new Omicron-specific booster.
Side Effects and Safety
Side effects were more common with the Moderna vaccine. Many vaccine recipients experienced fever, especially after the second dose. Headache, swollen lymph nodes, fatigue and irritability were also common. Generally, these side effects were comparable to those from other infant vaccines and lasted a day or two. Pfizer vaccine caused very few side effects, with rates more comparable to a placebo. Both vaccines showed good safety profiles in the few thousand study participants. There were no case of anaphylaxis or myocarditis.
Which Vaccine Should You Choose for your Child?
We recommend Moderna vaccine at this point in time, as it has more solid evidence for efficacy and achieves full protection more quickly, with two doses. It is important to remember that the efficacy numbers reported in the press cannot be directly compared, and CDC ACIP emphasized this point in their analysis.
If your primary concern is side effects from the vaccine, and you can wait 3-4 months for full protection, you may consider Pfizer, as it has a much lower rate of side effects, especially fever.
Both vaccines can safely be co-administered with other vaccines, but the Moderna vaccine is more likely to cause fever, so you may consider separating it from other vaccines that also tend to cause fever, such as DTaP, Prevnar, Hib, and Flu. The same vaccine should be used for all doses of the primary series. It is not yet known if a mix-and-match booster will be allowed, as it was in adults.
Dosing Interval Considerations
We recommend an 8-week interval between doses when possible. For both vaccines, CDC notes that extending the interval between dose 1 and dose 2 may increase efficacy and decrease the risk of myocarditis (although myocarditis is not expected in this age group.) This is extrapolated from studies in teens and adults, where an 8-week interval between the first 2 doses resulted in improved T-cell and B-cell response and decreased the risk of myocarditis in teen and young adult males. For immunocompromised children, however, it is recommended to use the minimum interval, and a third dose of Moderna is recommended in the primary series. You may also consider using a shorter interval when there is high community incidence or if an individual is high risk or has high-risk household members.
Vaccine After Covid-19 infection
We recommend waiting around 8 weeks after infection for vaccination. In the June 18 meeting, CDC suggested that waiting up to 3 months after having a Covid-19 infection is a reasonable choice, as it may result in improved vaccine response, and reinfection within 90 days is still uncommon. However, with BA.4 and BA.5 variants now in the Bay Area, and some more rapid reinfection cases being observed locally, we have concerns about waiting the full 3 months.
Scheduling
We will begin vaccinating tomorrow, June 21. If you haven't made an appointment for vaccination and would like to do so, please call 650-321-9555 or email [email protected]. Please indicate which vaccine you prefer when you schedule the appointment. Of course, feel free to discuss any questions or concerns with your child's doctor.
---
June 15, 2022
Covid Vaccine for under 5-year-olds and goodbye Leslie!
Vaccine Update
This week, FDA and CDC are meeting to review results from both Pfizer and Moderna's pediatric vaccine trials in children under age 5. We are still waiting to see which vaccine(s) are approved by FDA and subsequently recommended by CDC. We will be reviewing the data as it comes out and will bring you the best available information about the safety and efficacy of each vaccine that is approved.
Meanwhile, we have ordered enough doses of each vaccine to cover all of our patients ages 6 months to 4 years old, and expect to receive them on Monday. To accommodate our families who would like to vaccinate their children as soon as possible, we are ready to start scheduling appointments for next week, beginning on Tuesday, June 21, which is the earliest day that we may be able to begin vaccinating.
Please call 650-321-9555 or email [email protected] if you would like to schedule vaccine appointments for next week.
Goodbye Leslie
Leslie Orban, RN, has been part of our family at Burgess Pediatrics for nearly four years. She is stepping away to help care for her father in Southern California. She has been beloved by our families, doctors and nurses for her incredible resourcefulness, her kind, gentle manner, her sense of humor, and her uncanny ability to remember patients' favorite DumDum flavor and sticker preferences.
We hope she won't be a stranger! Meanwhile, look for an introduction to our new nurse, Jocelyn, in an upcoming newsletter.
---
May 17, 2022
Pfizer Poster 5-11
We learned today that the FDA has approved booster doses of Pfizer vaccine for ages 5-11 years. The booster can be given at least 5 months after completing the primary series.
As a general principle, vaccines work well with a booster dose at 4-6 months, and almost all childhood vaccines function this way to provide lasting immunity. A recent study in Nature Medicine showed that the Covid booster dose improved antibody response to Omicron in both people with prior immunization and in those with prior infection.
FDA has not yet approved Moderna vaccine in children, and is scheduled to review Moderna's applications for all pediatric ages (6mo – 17 years) in June. It is not known if a mix-and-match strategy will be recommended, if Moderna is approved for children.
Given that Pfizer is approved and available now and we are having a current surge of Covid infection in our area, we recommend proceeding with Pfizer booster for your 5–11-year-old child, 5 months after their second dose. If your child has had a recent documented Covid infection, you may also consider waiting 2-3 months after the infection, although vaccine can be given any time after recovery.
Our vaccine order is scheduled to arrive this Friday, May 20th, and we will start administering on Friday afternoon, continuing in the coming weeks and months. If you would like to schedule a booster dose, please email [email protected] with your preferred dates and times.
---
April 29, 2022
Influenza Update
We have seen two cases of Influenza A, along with many other viruses (including parainfluenza, adenovirus, metapneumovirus, rhinovirus, and covid-19) circulating in our patients.
Some patients reasonably decided to defer influenza vaccine this season, as we had not had a recent influenza epidemic. This year's vaccine unfortunately does not provide good protection against the currently circulating A (H3N2) strain. However, it still may provide some protection against more severe illness from Influenza A, as well as protection from Influenza B, which we often see in late spring and early summer.
We still do have injectable vaccine in stock and are happy to provide vaccine for anyone who has not yet received it this season (i.e. since last September.) FluMist is no longer available. Please reach out to [email protected] if you want to schedule an appointment or verify vaccination status.
We are also able to test for Influenza using a rapid, in-office antigen test. Typical symptoms of influenza are fever, chills, body aches, and cough. In the case of a positive test, your doctor may recommend Tamiflu or Xofluza for treatment, and prophylaxis for exposed household members is also possible.
Covid Update

We are currently seeing a surge of covid cases in our patients and families.

Vaccinated people have relative protection against illness, and may not become infected even with an exposure within the household. When they do, disease is often quite mild.

Unvaccinated children, including those under 5, are experiencing a flu-like illness, often with high fever.

We have not seen any hospitalizations, severe illness, or complications in our patients.

Rapid antigen testing is widely available, and a positive test does not require confirmation. We continue to have PCR available

for cases that require a more sensitive test.

Those who have a positive test should feel free to contact their doctor for advice, and should isolate at home for 10 days, or at least 5 days with a negative rapid antigen test, whichever is sooner.

Paxlovid is available for treatment of those ages 12 and up with a high risk condition and should be started within the first few days for best efficacy.

Covid Vaccine update
Children under 5: The excruciating wait for vaccine for our youngest children goes on. Moderna has announced that they have submitted their request for ages 6 mo – 6 years to FDA today, and Pfizer is now expected to submit their data for ages 6 mo to 5 years in June. Efficacy of both vaccines appears to be moderate at best, based on initial results released.
Children 5-11 yrs: Pfizer submitted its request to FDA for a booster dose for ages 5-11 this week. This could be expected to be given as soon as 5 months after the second dose. Almost all childhood vaccines include a booster at 4-6 months, so this is a logical step and one that we would expect to provide much more lasting immunity compared to just the primary series.
Of course, as soon as any new approvals are received, we will notify you of our plan to offer vaccination for our patients as soon as possible.
Current vaccination schedule
Meanwhile, we do continue to stock pediatric and adult Pfizer vaccine and have the following dates currently scheduled for administration:
Pfizer for ages 12+ (booster): Friday May 6 and Friday May 27
Pediatric Pfizer for ages 5-11 (primary series): Friday May 27
Please reach out to [email protected] if you would like to schedule vaccination.
---
January 2, 2022
Vaccine Booster Clinics and Omicron Surge Plan
Omicron has turned out to be incredibly contagious, causing major disruption due to the sheer number of infections that have occurred in the past 2 weeks. Many people are contagious while asymptomatic or pre-symptomatic, making it difficult to contain. It is also more contagious in unvaccinated children and vaccinated adults than prior variants. The good news is that Omicron does not seem to cause significant pulmonary disease and the recent Covid cases we have seen have been mild and self-limited. Please see last week's newsletter for more information about the Omicron variant.
Vaccination
We anticipate that FDA is likely to authorize booster vaccine doses for children ages 12-15, to be given five months or more after their second dose. Booster doses have been shown to be helpful in preventing Covid infection in adults and are expected to help in this age group as well. We have seen some recent Covid cases in the 12-15 year old group and will recommend the booster, if approved, to prevent these breakthrough infections.
Burgess Pediatrics has Pfizer vaccine and, pending approval, will hold booster clinics for ages 12 and up this week on Tuesday, Wednesday, Thursday, and Friday from 3-5pm. Please email [email protected] with your preferred day and time.
Burgess Pediatrics Surge Plan
The surge is expected to be intense but rapid, with some experts projecting a peak in our area by mid-January. In order to mitigate transmission and provide the best possible care for our patients during this extraordinary time, we are implementing the following short-term surge plan:
All patients will be seen outdoors, with all parties masked (with the usual exceptions for infants or briefly during an exam)
We will prioritize vaccination, testing and sick/urgent care
Routine well checks and follow up visits will be postponed until February whenever possible. For infants needing vaccines, brief outdoor visits with vaccines will be scheduled, with telehealth follow up as needed.
Telehealth visits will be encouraged when appropriate
Prevention
Make sure everyone in your household ages 5 and up has had vaccine within the past 6 months (primary series + booster when eligible.)
Use a well-fitting mask with excellent filtration whenever indoors with people who aren't in your household. Examples are N95, KN95, KF94, KF95, a cloth mask over a surgical mask, or cloth masks with a very good sewn-in filter, such as Enro or Happy Masks.
Avoid indoor dining or other circumstances where you would remove your mask indoors in public.
Realize that rapid antigen tests, while an additional tool to detect infection, may not be sensitive enough to prevent spread of this new variant when gathering indoors without masks. Molecular home tests such as Cue and Lucira are more sensitive, but have also have had an increased rate of false negative results in the past two weeks so should be interpreted with caution.
Mitigating the spread
If you have symptoms, stay home and test. A positive rapid antigen test result is diagnostic, and does not require PCR for confirmation. A negative rapid antigen test could be a false negative however.
If you have a positive test for Covid, stay home for 5 days. After 5 days if your symptoms have improved and you have a negative rapid test, you may go out but must wear a mask around others for an additional 5 days.
If you have been exposed, the usual incubation period we have been observing is 3 days. Mask around others for 10 days and test if symptoms develop, or at day 3-5 after exposure if asymptomatic. If you are not completely vaccinated, including a booster if eligible, stay home for the first 5 days after exposure.
---
December 29, 2021
Omicron Update
We have begun to experience a significant surge in Covid cases. If your child needs to complete their vaccination series or receive a booster, we suggest doing this as soon as possible. To that end we are offering the following vaccination opportunities:
Pfizer pediatric dose (age 5-11): Thursday, Dec 30; Monday, Jan 3; Friday Jan 7
Pfizer boosters (age 16+): Wednesday, Jan 5
It seems that with each new variant, we need to learn about this disease all over again. Here are some early observations about Omicron:
Typical symptoms are sore or scratchy throat, congestion, and body aches, especially low back pain.

Disease in vaccinated people appears to be mild. UCSF is reporting that the hospitalization rate appears to be about 1/3 of what was seen with the delta variant.

It is significantly more contagious than prior variants – about as contagious as measles. We have seen several cases acquired during airplane travel, which we haven't seen with prior variants.

Tests (particularly antigen tests) may turn positive late, especially in vaccinated people. Lucira and Cue are home amplified nucleic acids tests which are more sensitive.

Incubation time may be shorter, with 3 days reported to be the average time from exposure to symptoms.

Boosters and recent vaccination appear to be quite protective against symptomatic infection. Booster efficacy does seem to wane somewhat after a few months. Moderna is only authorized in ages 18+ but the Moderna booster appears to have a longer lasting protective effect compared to Pfizer.

Vaccination in general continues to be extremely protective against serious illness. Current reports from hospitals are that the vast majority of seriously ill Covid patients are unvaccinated.

Pediatric cases are increased from before, but only in unvaccinated children.

Unfortunately, the Pfizer trial in children ages 2-4 did not produce adequate antibody response with the 2-dose regimen of 3 micrograms. The trial has been extended to include a third dose (2 months after the second) and will assess if this improves the response. Ages 6 -23 months appeared to respond well to the 3-microgram dose.
Masking while indoors is still expected to be an effective preventative measure. Consider using upgraded masks, such as N95, KN95, or snug fitting masks with a sewn-in filter. Cloth masks without a filter are likely inadequate at this point.
CDC has recently shortened its guidelines for isolation of a positive case and quarantine after exposure.
If you test positive, you may stop isolation after 5 days if you feel well, and wear a well-fitted mask around others for an additional 5 days.

If you are incompletely vaccinated or are more than 6 months after your primary series and not boosted, you should quarantine for 5 days and test on day 5, and wear a mask around others for an additional 5 days

If you are completely vaccinated in the past 6 months or boosted, you do not need to quarantine if you are asymptomatic, but you should wear a mask around others for 10 days.
This Omicron surge is anticipated to be faster than prior waves. Hang in there!
---
November 23, 2021
CHANGE in 2nd dose timing for 5-11 year old Covid vaccine

We are so pleased at the enormous uptake of covid vaccine in our 5-11 year olds. The large majority of our patients in this age group have received their first dose. Most reported just a sore arm the next day, and only a couple had fever. Many will be 3 weeks out from their first dose at the end of this week, and protection from Covid disease is very good at this point.
Recently there have been new data published about the optimal timing of the second dose. The Pfizer vaccine trial gave the second dose at 3 weeks, so this is the FDA-approved interval. However, a study in the prestigious journal Cell looked at immune response in short (3-5 week) interval versus long (6-14 week) interval dosing schedules, and found that the immune response overall appears to be better with the long interval. Based on this and other data, Canada has officially recommended an interval of at least 8 weeks between doses, and some infectious disease experts in our country favor this approach as well. It appears that antibody levels, B cell, and memory T cell levels are higher, side effects may be less frequent, and that the protection from the first dose doesn't wane very significantly before 8 weeks.
We understand many families are balancing a variety of factors, including travel and gathering with relatives over the holidays. Based on the currently available information, we suggest:
Consider extending the interval between doses to around 8-10 weeks as this may optimize immune response.
However, if you have increased risk of exposure or travel requirements before the 8-week mark, go ahead with the second dose as scheduled (or at least 1 week prior to the exposure risk).
If your child has already had Covid-19, the first dose acts as the second dose, so the interval between doses doesn't matter.
As the vaccines come in vials of 10 doses to be used within 12 hours, we will be vaccinating on the following days: Nov 29, Dec 3, Dec 10, Dec 17, Dec 23, Dec 30, Jan 6, and Jan 7, with more Friday dates to be added in January.
If your child's first dose was on Nov 4 or 5, we recommend the second dose on Dec 30, Jan 6, or Jan 7.
If you have questions about what dosing interval makes the most sense for your child, please reach out to your doctor directly: [email protected], drshel[email protected], or [email protected].
If you would like to reschedule your second dose, please email [email protected] with your preferred date and time.
---
Vaccine Update 10.26.21
Ages 5-11 years:
We are thrilled that the Pfizer Covid vaccine for 5-11-year-old children is on the verge of approval. FDA meets today, Oct 26, to discuss emergency use authorization (EUA) in this age group. The next step is for the CDC ACIP committee to meet on Nov 2-3. After their committee meeting, Director Walensky will consider giving final approval to administer the vaccine to this age group, potentially as soon as Nov 3 or 4. Vaccine administration may begin after this final approval.
Here are some questions and answers about the vaccine in 5-11-year old's:
1. Will Burgess Pediatrics be administering the vaccine and when?
We are tentatively planning a vaccine clinic in our parking lot on Friday, Nov 5, with second doses to follow after Thanksgiving (date TBD but possibly Dec 3.) Please watch this newsletter for sign-up information.
We have pre-ordered vaccine from the county sufficient for all of our patients aged 5-11 years old, and received word that our order is being processed, so we are optimistic that we will have vaccine in hand to administer as soon as we are authorized to do so. This vaccine is preservative-free and requires special reconstitution and administration, and all doses in the 10-dose vial need to be used within 12 hours of opening the vial. Therefore, we will be batching our administration into vaccine clinics in order to accommodate our patients as efficiently as possible without wasting doses.
2. Is the vaccine safe and worth giving in this age group?
The agency has released a summary of the data which shows an excellent safety and efficacy profile in this age group. No cases of myocarditis/pericarditis, anaphylaxis or other severe adverse events were observed in the 3126 vaccine recipients. They also conducted a risk-benefit analysis under 6 different Covid incidence scenarios, which overall favor vaccine administration in this age group as being safer than deferring vaccination. These analyses used an incidence of myocarditis/pericarditis that was seen in older children, as none was observed in this group, which could be a conservative overestimate. Overall, most children in this age group don't get very sick when they get covid, but there have been reported deaths and severe outcomes and overall the vaccine appears to be significantly safer than Covid disease, so we do recommend it.
3. Is the vaccine effective?
The calculated efficacy against symptomatic disease was 91%. Children developed antibody levels comparable to young adults who received the two-dose series of the higher, adult dose.
4. What is the pediatric dose and schedule?
The dose in this age group is 10 micrograms, which is 1/3 of the dose used in ages 12 and up. The schedule is anticipated to be 3-4 weeks between doses 1 and 2.
5. What side effects do children have?
The most common side effects were pain at the injection site (71%), fatigue (39.4%), and headache (28%), lasting up to a couple of days.
Age 18+ Boosters:
CDC ACIP recently met and approved booster doses for many people ages 18 and up. Booster doses are currently recommended for the following scenarios:
Two months after receiving a single dose of J&J vaccine. Any vaccine may be given, with the highest antibody levels reported after administration of a single dose of Moderna vaccine.
Six months after a primary series (first 2 doses) of Pfizer or Moderna, for those who are 65 years and older, have an underlying medical condition, or live or work in high risk conditions. This booster may be either Moderna or Pfizer and does not need to match the primary series. Moderna has shown better protection against Delta variant and better persistence in recent studies. It also had a lower incidence of myocarditis/pericarditis after the second dose.
Immunocompromised individuals after the primary series (discuss timing with your doctor.)
For males ages 18-25, consider discussing the risks and benefits with your physician, as this is the group at higher risk of myocarditis/pericarditis (transient heart inflammation) after the second dose, and the incidence after a third dose has not yet been quantified.
As always, feel free to discuss any questions or concerns with your doctor.

---
September 7, 2021
Flu Vaccine

We have this season's quadrivalent influenza vaccine in stock. Here are answers to your questions about flu shots:

Should I get flu vaccine this year?

We agree with the Centers for Disease Control recommendation for universal influenza vaccination, so continue to highly recommend flu vaccine for everyone over 6 months old. Although it is only about 50% effective in preventing influenza cases, it is extremely effective in preventing severe complications of influenza, hospitalization, and death from influenza, and cases of flu in vaccinated patients are typically mild. Covid-19 has been observed to co-migrate with other respiratory viruses, including RSV, and can cause more severe symptoms when co-infection occurs, so this year we especially recommend influenza vaccination in case the same is observed with influenza.

When is the best time to get flu vaccine?
In general, September through November is the optimal time to receive your vaccine, as influenza usually starts to spread in our area in December, and immunity occurs about 2 weeks after vaccination. We will be receiving shipments throughout September and October to meet this timetable. Approval of Covid vaccine for ages 5-11 years is not expected before November at this point, so even for this age group, flu vaccine in September or October is a good plan.

Which form of flu vaccine should I choose?
We will receive the bulk of our vaccine as single-dose, preservative-free, quadrivalent injection, plus a small amount of FluMist nasal spray. Both are equally recommended by CDC, but there is better evidence of solid protection from the injection at this time, so we recommend it preferentially.

If fear of vaccination would prevent your child from getting the flu vaccine, consider the FluMist nasal spray. As FluMist is a live virus, it can cause mild cold symptoms for a day or two. It is not recommended for children ages 2-5 with wheezing, children with asthma, or anyone who is immunocompromised. Please let us know if you would like a dose of FluMist for your child.

How can I schedule my appointment?

Please call (650) 321-9555 or e-mail us at [email protected] in September or October to schedule your family's 2021 flu vaccine appointment. The fee for our patients is $70, and $100 for non-patients. Your cost may be lower at Walgreens or other local pharmacies. If you receive your vaccine outside of Burgess Pediatrics, you may simply email us the date of vaccination and we will add it to your medical record.

Where will I receive the vaccine?

Due to the Covid-19 pandemic, we will be administering the vaccine either in our tent or in your car. Please let the nurse know which arm you plan to receive it in and then sit on that side of the car. Wearing a short-sleeved shirt is very helpful!


Welcome Thais
We are thrilled to introduce Thais Gonzalez to you. She recently joined Burgess Pediatrics as a medical administrative assistant, and has already been helping our families with appointments, Covid swabs, school forms, and other important tasks. She brings experience in child development, education, customer service, and management. Thais is passionate about caring for children and families and creating a great service experience.
---
August 18, 2021
Back to School Update
Since we last wrote, much more information has been published about the Delta variant of Covid. We have been seeing community spread, including in young children, which we did not observe nearly as frequently with Alpha, the original strain of Covid. Overall, the children have been managing the virus well, clearing it on their own with mild flu-like symptoms. Locally, children's hospitals are not filling up with patients, as they are in other parts of the country. There has been rapid spread within families, and vaccinated adults have been getting it (and transmitting it within their families) but also generally doing well with it.
In San Mateo County, we are in a much smaller peak than last winter, and it may be leveling off. In Santa Clara County, the rates are still rising, but the case rates are not expected to approach those of last winter's peak. Overall, the high vaccination rate in this area is protecting the community, even while some spread of Delta occurs.
New information since our prior newsletter about Delta
Delta is as contagious as chickenpox, more contagious than common cold or influenza. It causes much higher viral loads (up to 1000x) compared to alpha, and spreads faster with a shorter incubation period than Alpha.
Vaccine protection against symptomatic and asymptomatic cases is reduced with Delta compared to Alpha.
However, all vaccines in the US are VERY highly protective against severe illness, hospitalization, and death. Very few deaths have occurred in fully vaccinated individuals.
Vaccinated people are still much less likely than unvaccinated people to become infected with Covid. However, breakthrough infections are occurring, and we have seen several in our practice.
In the recent Provincetown outbreak, we learned that vaccinated people who are infected have just as high of a viral load, and are likely just as contagious as unvaccinated people who are infected. Transmission can occur between fully vaccinated people.
The incidence of long Covid in vaccinated people with breakthrough infection is still unknown.
A recent Mayo Clinic study suggested stronger protection against Delta from Moderna compared to Pfizer. However other studies in India, Scotland, and other countries have shown good protection from Pfizer vaccine.
Among fully vaccinated healthcare workers in Israel, lower antibody levels correlated with increased risk of infection. (This study took place Dec-April, prior to Delta variant dominance.) Most breakthrough cases were mild or asymptomatic, although 19% had persistent symptoms beyond 6 weeks.
Antibody levels appear to decline gradually after vaccination. Boosters are likely to be needed in the 6-12 month timeframe.
New Recommendations
Last Friday the CDC recommended a third dose of vaccine for those who have completed a 2-dose mRNA (Pfizer or Moderna) series and have an immunocompromising condition. If you take any immunosuppressant medications or are immunocompromised, talk with your doctor about this recommendation. Appointments are currently available at local pharmacies.
A supplemental dose of an mRNA vaccine is now being offered by SF General to those who have received J&J only. There is no official recommendation for this supplemental dose, so discuss with your physician if you are interested.
Indoor masking is now required by the local Bay Area counties, and a wise idea in any indoor spaces where you are exposed to people outside of your household.
We recommend avoiding indoor dining and crowded indoor spaces. Remember that Covid is airborne, so transmits easily in enclosed indoor spaces. Good masks help prevent catching it.
Test for Covid 3-5 days after known or suspected exposure, even if you are fully vaccinated. Full quarantine and testing guidelines have been updated by the CDC.
School Opening
Here are our suggestions, aligned with those from the American Academy of Pediatrics, for making school attendance safer:
Fully vaccinate your child if age eligible (12 and up)

Masks are essential equipment. Consider both fit and filtration carefully. Here are some possible solutions:

A snug 2-layer cloth mask with a nose piece, paired with a filter, or fitted snugly over a surgical mask

A snug fitting KF94 or KN95 (note many of these are loose fitting on people)

A small size surgical mask with ear loops twisted that fits snugly all the way around the face

Ventilated spaces are helpful and more important than spacing or distancing indoors

Avoid face to face eating (e.g. across a picnic table) – kids should be 6 feet apart while eating or drinking outdoors

Teachers and staff should be vaccinated

Surveillance testing is reasonable
Testing
PCR tests are the most sensitive
Rapid Antigen testing is less sensitive but can detect a high viral load. Consider having tests available at home, including Abbot BinaxNOW or Ellume.
LAMP tests are rapid tests with higher sensitivity than antigen tests. These include Cue and Lucira.
New horizons (and reasons for optimism!
Booster vaccines for other adult populations are anticipated to start this fall, to be given 8 months after the second dose of mRNA vaccine. These will likely be of the same vaccine formulation as previously given.
We anticipate vaccine for 5-11-year old's could be available in the fall, perhaps in the October-November timeframe, with younger children to follow after that.
Both Moderna and Pfizer are working on developing variant-specific boosters.
An oral medication for Covid, molnupiravir, is in phase 3 trials after interim phase 2 results showed promise.
---
July 21, 2021
Since we wrote last week, the situation with the Delta variant has been evolving rapidly. It has now grown to be over 80% of the circulating SARS-CoV 2 virus, and cases are rising in every state in the country. Cases in the Bay Area are also rising, despite excellent vaccination uptake.
How Delta is different
Delta is at least twice as contagious as the original strain, with less exposure needed for infection. It appears to replicate much more rapidly in the body after introduction, so the incubation period can be shorter in unvaccinated people. (In vaccinated people, it may be longer.)
The largest increases are among unvaccinated individuals, both adults and children. Unfortunately, we are also seeing breakthrough cases in vaccinated adults, including those who have had 2 doses of mRNA (Pfizer or Moderna) vaccines.
Unlike last year, when children were relatively protected, Delta infects children readily, and children have spread the virus to vaccinated adults. Fortunately, children and vaccinated adults typically have mild symptoms or can even be asymptomatic.
Symptoms
The most common symptoms are headache, sore throat, runny nose, and fever. Loss of sense of smell and taste is infrequent.
There are also common colds circulating, and the symptoms would be expected to be quite similar to that of a cold.
Vaccine protection
The mRNA vaccines (Pfizer and Moderna) do provide protection against illness with Delta, but two doses are needed for this protection. One dose provides less benefit against this variant, and a new laboratory study suggests that the single dose J&J vaccine also does not protect well against Delta.
Importantly, vaccines are very protective against severe illness, hospitalization, and death. Over 99% of currently hospitalized COVID patients are unvaccinated. It is expected that the vaccine will also be protective against "long Covid" symptoms, but data are lacking.
Transmission
It is currently unknown how effective vaccines are at preventing transmission. It is likely that a vaccinated person with a breakthrough infection is not as contagious as an unvaccinated person, but data are lacking.
School
We still anticipate school will return in person next month, with masking and ventilation to prevent transmission. We agree with the recent American Academy of Pediatrics statement strongly supporting in-person learning, with universal masking over age 2 and vaccination for those eligible.
We also agree with the new California Department of Public Health school guidelines supporting universal masking indoors, not requiring masks outdoors, optimizing ventilation, and testing and staying home for any symptoms.
What to do
We agree with the San Mateo County and Santa Clara County recommendations for masking in indoor public places, regardless of vaccination status.
Unvaccinated persons, including children, should avoid indoor public places and crowds. Outdoor activities are much safer, and masking while in close contact with others provides an extra layer of protection.
Even if you are vaccinated, consider avoiding indoor dining and other prolonged or crowded indoor public exposures, especially without a mask.
Make sure everyone who is eligible is fully vaccinated: we recommend two doses of vaccine for everyone age 12 and older, and eagerly anticipate seeing data on the Pfizer vaccine in ages 5-11 this fall.
Get a Covid test for cold symptoms, such as runny nose, sore throat, headache, fever, cough, or after exposure to a person with COVID-19. We maintain a curated list of testing resources on our website, and can also provide testing through Stanford Lab at our office.
---
July 12, 2021
We hope you are all having a chance to enjoy the summer! We are certainly in a much better place with regards to the pandemic this summer, but unfortunately, it's not quite over yet.
In the Bay Area, we have enjoyed very high vaccination rates, and because of this, we currently have very low case rates, hospitalization rates, and death rates. Locally and nationwide, almost all deaths are now occurring in unvaccinated individuals. This is definite evidence of vaccine efficacy.
1. Vaccine update: Myocarditis
Myocarditis and pericarditis (inflammation of the heart muscle and the tissues around the heart, respectively) have emerged as rare side effects in teens and young adults after vaccination with mRNA vaccines. This CDC summary pageprovides an overview.
The most common presentation is chest pain, typically within 4 days of a dose, and more commonly after the second dose. Other symptoms can be shortness of breath and rapid heart beat.

In almost all cases, the condition appears to be brief and self-resolving, although long-term follow-up data are not yet available.

The highest risk group is young males, where it is clear that the rates are well above normal background rates.

In the highest incidence group, 12-15 year old boys, there were around 60 cases of myocarditis per million second doses of vaccine. In this same group, the vaccine would be anticipated to prevent 5700 cases of COVID-19, 215 hospitalizations, 71 ICU admissions, and 2 deaths.

Therefore, based on this risk-benefit analysis by the ACIP work group meeting at the end of June, the risk of vaccination even in this highest risk group is significantly less than the risk of COVID.
2. Vaccine update: Pediatric vaccine trials
Pfizer has indicated that it plans to apply to FDA for emergency use authorization for ages 5-11 in September or October of this year, with ages 6 months -5 years to follow later this year.

After concluding Phase 1 dose trials last month, Pfizer announced the doses that it was moving forward to its Phase 2/3 trials. The dose used in ages 12 and up has been 30 micrograms. In ages 5-11, the trial dose is 10 micrograms, and in ages 2-5 the trial dose is 3 micrograms, both given in a 2-dose regimen.

The trials enroll a few thousand patients, so it is possible that it may not be sufficiently powered to catch rare side effects such as myocarditis. However, if the incidence is significantly higher in this age group compared to teens, then it should be observed in the trial.
3. Delta variant
The Delta variant of SARS-CoV2 is here in California and is infecting those who are unprotected.
It is transmitted the same way as other strains, but is much more contagious, so less exposure is needed to catch it.

It does not appear to cause more severe or different illness than other strains.

The vaccines used in our country provide excellent protection from it. This SF Chronicle article by UCSF's Monica Gandhi, an infectious disease expert, provides an explanation for the varied protection rates reported in different countries against Delta. TLDR: the vaccines are working.

For those who are unvaccinated (including children under 12), it is important to continue to take airborne virus precautions, including wearing a mask when indoors with other unvaccinated people, and choosing outdoor activities whenever possible. Consider travel plans carefully as this variant is becoming prevalent worldwide, and many areas are seeing an increase in incidence.
4. Burgess Pediatrics COVID-19 testing update
We are able to provide COVID-19 PCR testing for our patients to be sent to Stanford. Due to the large volume of requests we must bill for this service. Please schedule a nurse appointment if you require a test, and allow 1-3 days for results (we cannot provide results over the weekend, but you may access them in your Stanford MyChart account.)

Other trusted options for PCR testing are curated on the COVID-19 Resources page of our website. For scheduled testing at home or while traveling, Vault is a good option, and LabCorp Pixel has just lowered its age to 2 years. Stanford also continues to have a drive-through testing option.

As rapid tests have not yet shown to have sufficient sensitivity and specificity for clinical use, we do not use them for testing at our office, although they are commercially available. Lucira is a consumer nucleic acid test that may have somewhat better accuracy than the antigen tests, but post-marketing studies are not yet available.
5. Flu Vaccine
We are planning to prioritize 5-11 year olds for early influenza vaccination in anticipation of FDA approval of Covid vaccine for this age group. Covid vaccine needs to be separated from other vaccines by 2 weeks. We will let you know when we have the influenza vaccine on hand and can begin scheduling.
As always, reach out to your doctor with questions about your specific circumstance. We wish you a happy and healthy summer!
---
May 10, 2021
Pfizer Vaccine for 12-15 year olds
We welcome the news that the FDA has approved emergency authorization for the Pfizer Covid-19 vaccine to be administered to 12-15 year olds. The next step is for the CDC Advisory Committee on Immunization Practices (ACIP) to meet, currently scheduled for this Wednesday, 5/12. If they recommend the vaccine for this age group, as is widely expected, then scheduling should become available shortly thereafter.
We do recommend vaccination for your child. Although most teens are asymptomatic with Covid infection, with the current variants we are starting to see more infection in teens and children. Vaccinating this age group is safe, and is expected to protect not only the teens but also their families and others around them, as they are likely a source of asymptomatic spread.
The CDC now has revised guidelines based on vaccination status, and vaccinated people can remove some precautions, including not wearing masks when outdoors, gathering indoors in small groups, and not quarantining or testing after travel. A person is considered fully vaccinated 2 weeks after receiving the second dose of vaccine.
Because the Pfizer vaccine currently ships in cases of 1100 doses that must be used in 2 weeks, we are unlikely to be able to order it for our small office. However, there has been ample supply of Pfizer vaccine in the community recently, and we expect that appointments will be available soon after Wednesday's ACIP meeting from many providers, including:
Stanford Children's Healthcare
Please note that the Covid-19 vaccine cannot be given within 2 weeks of any other vaccine, so if your child received a vaccine recently, schedule the Covid-19 vaccine at least 14 days afterwards. At this point, you may consider postponing any routine vaccinations until after your child has completed the Covid-19 vaccine series.
After vaccination, please send the dates of vaccination or a photo of the vaccine card to [email protected] and we will add it to your child's electronic medical record.
Pfizer has recently announced that it hopes to apply for FDA approval for 2-11 year olds in September. Moderna and J&J studies in children are also ongoing.
We will send more information as it becomes available.
---
April 15, 2021
San Mateo County has notified us that we will not be receiving vaccine this week or next week, and the outlook after next week is not very promising, either. Other small offices are experiencing the same issue. Therefore we do not anticipate we will be able to vaccinate our patients or families ourselves, as we would have preferred.
However, the good news is that vaccine supply is available for those 16 and up. It does require some vigilance and flexibility to secure appointments.
Here are some resources where our patients have successfully secured vaccine appointments:
---
March 16, 2021
We write today with information on Covid-19 vaccine eligibility, masks, and returning to school.
Return to school
Many schools are opening or expanding on-campus time. The data that has been collected over the past year supports the safety of this, as very little school transmission has been observed, even in communities where significant transmission was occurring in other settings.
When transmission occurred in schools, it typically was from an adult, so vaccination of teachers and school staff is expected to reduce risk substantially.
The most important tenets of a safe school environment appear to be masking, ventilation, testing, and vaccination of teachers.
When these four crucial safety layers are in place, distancing may be less important, and a recent study showed that 3 feet between students is as safe as 6 feet.
Mask update
Masking when in shared indoor settings and at school remains important.
When choosing a mask, consider both fit and filtration. A mask that filters 95% of particles but is loose on the face will allow unfiltered air to be inhaled around it.
For many people, a better solution is double-masking, using either a surgical mask with a snug-fitting cloth mask over it, or a double layer cloth mask with a filter inside.
This CDC article shows ways to improve mask fit and filtration, including double masking techniques.
KN95 masks have been found to be of variable quality and fit. ConsumerLab(subscription required for full access) has tested multiple mask types and methods and has specific brand recommendations.
Covid-19 vaccine eligibility update
Starting March 15, the State of California has expanded Covid vaccination criteria to include those with severe medical conditions and disabilities, plus two more groups with residential and occupational exposure risk.
Each of the Burgess doctors has reviewed their list of patients ages 16 and above and their medical conditions, and we are constantly monitoring eligibility criteria to make sure we vaccinate our patients as soon as it is possible to do so.
If you or an immediate household member meets the criteria below, you may also complete this Google Form to let us know, so that we can reach out to you directly in the case of vaccine availability.
New eligibility criteria as of March 15 (in addition to those previously eligible under Phase 1A and Phase 1B, Tier 1.)
Individuals age 16-64 who are deemed to be at the very highest risk for morbidity and mortality from COVID-19 as a direct result of one or more of the following severe health conditions:

Cancer, current with debilitated or immunocompromised state

Chronic kidney disease, stage 4 or above

Chronic pulmonary disease, oxygen dependent

Immunocompromised state (weakened immune system) from solid organ transplant

Heart conditions, such as heart failure, coronary artery disease, or cardiomyopathies (excludes hypertension)

Severe obesity (Body Mass Index ≥ 40 kg/m2)

Type 2 diabetes mellitus with hemoglobin A1c level greater than 7.5%
If as a result of a developmental or other severe high-risk disability one or more of the following applies:

The individual is likely to develop severe life-threatening illness or death from COVID-19 infection

Acquiring COVID-19 will limit the individual's ability to receive ongoing care or services vital to their well-being and survival

Providing adequate and timely COVID care will be particularly challenging as a result of the individual's disability
Individuals who reside or work in a high risk congregate residential setting, such as an incarceration/detention facility, homeless shelter, or behavioral health facility, as these settings are high risk for outbreaks and have a concentration of individuals with high risk chronic health conditions. This includes all people experiencing homelessness, who are at risk of transitioning into congregate settings at short notice.
Public transit/airport and commercial airlines. Public transit workers, including airport and commercial airline workers (but not private airplanes) will be eligible for COVID-19 vaccinations. They are at high risk for occupational exposure and maintaining continuity of transportation operations is critical.
Thank you for your ongoing partnership during these challenging times. We look forward to a day very soon when we will be able to offer a vaccine to every patient.
---
March 8, 2021
We wanted to make sure you saw this opportunity to receive a covid vaccine in exchange for volunteering.
https://www.sfgate.com/bayarea/article/volunteer-California-vaccine-MyTurnVolunteer-16009060.php
If you try it, we would love to know how it goes.
---
February 26, 2021

We have learned of a Covid-19 vaccination opportunity for San Mateo County residents meeting the criteria listed below.
From Latitude Food Allergy Care:
"For the safety of our community, Latitude Food Allergy Care is excited to announce that we are now administering the Moderna COVID-19 vaccine. We welcome those who meet the current California and San Mateo County eligibility requirements to schedule a vaccination appointment in our Redwood City location: 570 Price Ave, Suite 400 Redwood City, CA 94063.
In addition, for those with a history of anaphylaxis, you now have the option to be vaccinated in the safety of our allergy clinic which is uniquely equipped to handle reactions. Visit our COVID-19 Vaccine Information page to learn more and sign up."
Currently eligible to schedule vaccination appointments
Individuals must meet one of the following qualifications (as of 2/22/2021):
Individuals 65 and older who reside in San Mateo County
Residents of long-term care facilities who reside in San Mateo County
Health care workers who reside or work in San Mateo County
Educators and child care providers who reside or work in San Mateo County
First responders who reside or work in San Mateo County
Food and agricultural workers who reside or work in San Mateo County
Patients with a history of anaphylaxis will be prioritized.
---
February 19, 2021

We are writing to update you on the changing vaccination criteria in the Bay Area and California. Burgess Pediatrics has requested but has not yet received any vaccine supply. This letter summarizes new changes in vaccine eligibility and ways to enroll for notification of future vaccination opportunities.
Ages for Vaccination:
Pfizer's vaccine is licensed for ages 16 and up. Moderna's vaccine is licensed for ages 18 and up. No vaccine is currently licensed under age 16 and they cannot be given to other ages at this time. Current trials in ages 12-15 are underway, and trials in younger ages are anticipated to begin after data from teens is available. Therefore, all of the below information currently only pertains to patients ages 16 and up. When available, we will most likely receive Moderna vaccine for ages 18 and up.
Certain essential workers becoming eligible:
Tier 1b has been eligible for vaccination according to the State of California, but thus far our local counties have restricted it to ages 65 and up. This will change in San Mateo County on 2/22 and Santa Clara County on 2/28 as they will begin to vaccinate the remainder of Tier 1b, which includes essential workers in the sectors of:


Agriculture and food

Education and childcare

Emergency services
These specifically include:
Persons at risk of occupational exposure to SARS-CoV-2 through their work in any role in the following Education and Child Care settings:
All formal and informal childcare workers, including day care providers

All staff in colleges, universities, junior colleges, community colleges, and other post-secondary education facilities

All staff in educational support services and administration

All staff in Pre-kindergarten, elementary, middle, and high schools

All staff in technical and trade schools

Any other workers involved in child and/or student care, including school bus drivers and monitors, crosswalk guards, etc.
Persons at risk of occupational exposure to SARS-CoV-2 through their work in any role in the Emergency Services & Food and Agriculture Sectors from CA Essential Workforce list and any employee working in a restaurant to the extent not described in the Food and Agriculture Sectors from the CA Essential Worker list.
Meanwhile, we encourage anyone eligible to enroll in notification services available from both the state and their county/ies of residence and employment:
State: MyTurn notification tool or call (833) 422-4255
San Mateo County: Notification tool and Vaccination information
Santa Clara County: Vaccination information
High Risk Medical Conditions becoming eligible:
Looking ahead, it was recently announced that on March 15, patients aged 16-64 with certain pre-existing conditions will become eligible. At this point, the list of qualifying conditions is very restrictive and specific, and we do not expect any deviation to be permitted. (For example, a patient with asthma would not qualify.) Local supply and county rules may also influence timing and availability for this tier.
Qualifying conditions, per the State of California:

Cancer, current, with debilitated or immunocompromised state

Chronic kidney disease, stage 4 or above

Chronic pulmonary disease, oxygen dependent

Down syndrome

Immunocompromised state (weakened immune system) from solid organ transplant

Pregnancy

Sickle cell disease

Heart conditions, such as heart failure, coronary artery disease, or cardiomyopathies (exclude hypertension)

Severe obesity (Body Mass Index >40 kg/m2)

Type 2 diabetes mellitus with hemoglobin A1c level greater than 7.5%
This is a rapidly changing landscape and we will continue to update you as we learn more.
---
December 10, 2020
Welcome Michelle!
We are delighted to welcome our newest Burgess Pediatrics team member, Michelle Guzman, who joins nurses Mary and Leslie in our office. Michelle is a Medical Assistant and medical administrative professional who has a bachelor's degree in Liberal Arts, experience in electronic medical records management and employee wellness, and is now studying towards a bachelor of science in Health Administration. A native Virginian, she has lived in the Bay Area for the past four years and never wants to leave. She has two daughters, ages 17 and 11, and has strong empathy for those experiencing medical challenges. She loves working with children and families and is looking forward to meeting each of you!
Influenza Vaccine Update
We have a limited amount of FluMist nasal spray, approved for ages 2-49, that will expire on 12/15/20 and will not be replenished. We have also just received an extra shipment of injectable quadrivalent flu vaccine, so we will have ample supply available through the winter and spring. Influenza vaccination continues to be highly recommended. Please contact us by telephone or email if you would like to schedule vaccination with either formulation.

Covid-19 Surge
Unfortunately, the Bay Area is now experiencing a serious Covid-19 surge, with rapidly increasing positive tests, hospitalization rates, and ICU occupancy. We agree with local health authorities' plans for outdoor spaces such as parks to remain open, while indoor public spaces are closed or very limited. Sharing indoor air with anyone outside your household in public or private spaces remains a very high risk activity, and unfortunately even masking and testing cannot make it completely safe. One bright spot is elementary schools, which around the country do not seem to be responsible for much viral transmission. We are hopeful that vaccines on the very near horizon may be approved and distributed soon, and urge caution in the months before we can all receive them. The safest way to gather for the holidays remains virtually, or outdoors with masks and distance.
Coronavirus Testing Update
We want to assure you that we are continuing to provide coronavirus testing through our office (nasal swab PCR sent to Stanford lab) for those with urgent needs. We expect this generally includes patients and household members who have symptoms or known exposures. We are still requesting that routine, scheduled screening tests (e.g. those for school and travel) be done through outside companies whenever possible, using an approved PCR test. You can find resources for this on our website on the Covid-19 Resources page and please feel free to reach out to us by email or telephone if you have questions or concerns. We are happy to provide guidance on the available options, which are numerous and rapidly expanding.

CDC Quarantine Guidelines Update
Recently, the CDC has added a shorter quarantine option, to try to help balance the burden of a 14-day quarantine for those with possible exposure against the risk to public health. The agency continues to endorse 14 days as the safer option, but acknowledges that 7 days with a test, or 10 days without a test, are alternatives. However, anyone with a possible exposure should continue to self-monitor for symptoms until 14 days after exposure, wear a mask, distance from others, and self-isolate and seek testing if any symptoms occur. Symptoms of Covid-19 can be mild and variable, so please contact us if you are experiencing symptoms as we can advise you about testing and isolation.
Holiday Office Schedule
The office will be closed for the holidays all day on December 24, 25, and January 1, and after 12:30 on December 31. As always, we remain available through the answering service for any urgent medical needs.
We wish you and yours a happy and safe holiday season!
---
November 19, 2020
Happy Holidays! We understand this time of year is especially difficult to navigate during the pandemic and we are reaching out to provide information and guidance for you and your family.
Covid-19 testing at Burgess Pediatrics
Stanford Lab and our office have both been impacted by extremely high demand for coronavirus testing, and the lab has recently experienced delayed turnaround related to equipment and reagents. In order to better serve our patients, we are currently asking that any scheduled coronavirus testing (such as that required for school, pre or post travel, gatherings with those outside your household, routine surveillance etc.) be done through an outside service. You can find a continually updated list of resources for such testing here. One strategy we recommend is to have LabCorpPixel, LetsGetChecked or Vault test kits on hand for immediate use. This may in fact provide quicker turnaround on your testing, and will allow us to use our coronavirus testing capacity for urgent testing needs, such as patients and their immediate household members with symptoms. If in the future we can reinstate scheduled testing, we will of course happily do so.
Staying Safe during the Surge
Unfortunately, we are currently entering a nationwide and statewide surge, and are seeing a local increase in cases as well. This is undoubtedly related to behaviors such as gathering indoors, indoor dining, and going to bars and other crowded spaces. Please remember that indoor dining and indoor gatherings continue to be very high-risk activities, and although some of these are currently allowed in our county, we do not recommend doing these with anyone outside your immediate household. Outdoor activities remain much safer; adding additional protection of masks and distancing is highly encouraged as well. Commercial air travel also remains of unknown safety, and precautions during and quarantine afterwards are recommended if you do choose to fly. School transmission appears to still be uncommon, although we have heard of a recent outbreak in an after-school program at a local middle/high school. Guidelines for quarantine after exposure can be found here.
Covid-19 Vaccine News
We were very encouraged to see the preliminary reports from Pfizer and Moderna showing their vaccines may have 95% efficacy and prevent most severe disease. Studies have not yet been done in children, so we do not anticipate vaccinating children in the first round; however, vaccines such as these may prove very effective at interrupting transmission of the virus if given to adults, since children are less likely to become ill and transmit the virus. Nevertheless, these vaccines are not anticipated to be widely available for months, so the above precautions will continue to be necessary for quite some time.
Influenza Vaccine Update
We have had an enormous response to our influenza vaccine offering this year, and are so glad that our families are protecting themselves from the flu. We have a limited amount of FluMist nasal spray vaccine left, which can be administered until 12/15/20. Please contact us if you would like to schedule vaccination.
Thank you for your confidence in us as we help you navigate these unprecedented times. We are here to help care for your family and hope you will call on us with any questions or concerns.
---
October 8, 2020
Happy Fall!

We are reaching out to you with a brief October update. It has been great to see many of you in person recently!
Coronavirus testing
We have continued to offer coronavirus testing to our patients and household contacts. Currently we are experiencing a very high volume of requests, due to school surveillance testing, travel, and exposures. We are here for you, and we will be increasing our staffing to meet the demand. In order to continue to provide this service, we must begin charging for coronavirus testing. This charge will be $70 and covers our work to collect, send, and follow-up the test, and the Stanford Lab will continue to bill the patient's insurance for the laboratory cost.
Other testing options available in the community and by mail are Stanford Express Care, Labcorp Pixel, Let's Get Checked, and Vault.
Lunch hour change
Our phones will now be off from 12:30-1:30 daily for lunch. During this time, you may leave a message, or press 1 to request to be connected to the on-call doctor for any urgent matter.
We appreciate you trusting us with your care during these challenging times!
---
September 23, 2020
We have this year's influenza vaccine in stock and ready to go! We recommend getting the vaccine in October or early November, as it takes 2 weeks to be fully effective.
We agree with the Centers for Disease Control recommendation for universal influenza vaccination, and highly recommend flu vaccine for everyone over 6 months old. Although it is only about 50% effective in preventing influenza cases, it is extremely effective in preventing severe complications, hospitalization, and death from influenza. Although flu season was extremely mild this year in the Southern hemisphere, flu vaccine does continue to be highly recommended this year, especially given the ongoing Covid-19 pandemic.
We have both the injection and the nasal flu vaccine available. We recommend the quadrivalent injection for most people, due to better data on its efficacy, but also have the FluMist nasal spray for children ages 2 and up who have difficulty with an injection. The nasal mist is a live attenuated virus, and should be avoided by those with asthma, immune compromise, pregnancy, egg allergy, or any underlying condition that increases risk for severe influenza. More about the nasal spray and caveats around its use can be found on the CDC website. (We do not stock high-dose flu vaccine, so cannot vaccinate anyone over age 65.)
We continue to care for our patients outdoors using full protective equipment. We will administer the vaccine in your car whenever possible, and will be holding drive in flu clinics by appointment on Wednesday afternoons this fall. We can also accommodate other times and tent visits if needed. Please let the nurse know which arm you plan to receive it in and then sit on that side of the car. Wearing a short sleeved shirt is also super helpful!
Please call (650) 321-9555 or e-mail [email protected] to schedule your family's 2020 flu vaccines. As always, feel free to contact us with any questions.
---
August 26, 2020
Welcome Julia!
Last month we welcomed Julia Cohn, RN to Burgess Pediatrics. Julia is a Peninsula native who earned her Registered Nurse degree with a Bachelor of Science in Health Sciences from UC Santa Cruz, and a Master's in nursing from Johns Hopkins University School of Nursing in Baltimore. She is thrilled to be back home and has loved getting to know our Burgess Pediatrics families. You can read more about her on our website. She is working with us two days a week, and Mary and Leslie each continue to work 4 days a week. We are fortunate to have such highly educated, experienced, and dedicated registered nurses.
Flu Vaccine Update
There has been a lot of press about the emphatic recommendations to get the flu vaccine this season, to help prevent dual epidemics. We agree that anyone who is having contact with people outside their immediate household should get the vaccine this fall. Interestingly, reports from Australia, South America and South Africa showed a marked decrease in influenza activity this year compared to other years. This is logical because quarantine and other measures taken to prevent coronavirus infection will also prevent influenza infection.
In California, influenza typically starts circulating in late November or December. As the vaccine takes 2 weeks to become active, vaccination in October or even November is generally adequate lead time. We anticipate receiving our vaccine during September and October and have not been notified of any shortages this year. Vaccination will be available in our tent or in your car – drive through service! We will send another communication when flu vaccine scheduling becomes available.
---
August 18, 2020

Happy August! It's back to school time, and schools are starting online but some are contemplating attempting some in person instruction if possible. We write to update you on our current understanding of the data.

Testing
We continue to have Coronavirus testing available at our office. We have just received guidance from the Stanford Lab that we can now use a mid-nasal swab for the Stanford PCR test. The swab is inserted 1 inch into the nostril, rotated several times, and then repeated in the other nostril. Some local schools are now requesting testing and we can accommodate this at our office. We continue to see all patients in our outdoor tent, using full PPE for every encounter. Please contact our front desk for a nurse appointment.
Mask updates

Masks are proving to be protective, not only to others, as previously accepted, but also to the wearer. New research at UCSF shows that wearing a mask can reduce inhaled dose of viral particles. This can prevent infection and has also been associated with a greater chance of asymptomatic or mild disease, as contracting symptomatic Covid appears to be related to the dose of viral particles inhaled. Double-layer cloth masks and disposable surgical paper masks appear to provide better protection than single layer bandanas or neck gaiters.
Child transmission and school reopening
It is clear that children are able to contract the virus and can carry high levels of virus in their nose when they do have it. The rates of children infected have increased, logically, because overall rates continue to climb across much of the country. However, to study whether school opening is reasonable, we need to look at transmission in the school setting, by age group. Many studies claim to study transmission but are looking at small pieces of the puzzle, such as how many copies of viral RNA are in the nose or what droplets form when you blow into a box. To truly study transmission, you need to study it specifically, using an epidemiological approach. This is costly and time-consuming, so these studies have been rare so far.
A contact-tracing study in Korea (during a time when there was no school) found that children in the 0-9 year old age group did not transmit the virus at a high rate to their household members or to non-household members. Children in the 10-19 year old age group transmitted it as efficiently as adults within households, but still inefficiently to non-household contacts.
An Australian school study conducted from Jan-April 2020 found very low transmission rates. Interestingly, the small amount of transmission that occurred was from staff to staff and from staff to student, rather than student to student or student to staff.
Meanwhile, it is clear that transmission occurs readily in high school and sleepaway camp settings with crowded indoor spaces and lack of mask requirements.
The virus is also increasingly appearing to be airborne with viable virus being found in small droplets that can linger in the air for hours. This is most relevant to indoor spaces where droplets are not dispersed by wind.

Exclusive surface transmission has not been documented, and while it cannot be completely excluded, airborne and respiratory droplets are likely the important types of transmission.
Therefore, when looking at school settings, protective factors for any setting, including schools, are the following:
Outdoor setting or outdoor-like airflow
100% mask usage, especially adults and older children
Distancing of 6 feet between people, especially adults and older children
Limited time of gatherings
Younger age of children
As always, we are happy to discuss individual situations. Please reach out to your doctor with any questions or concerns.
Stay safe!
---
July 2, 2020

Here are two excellent and very detailed guidelines detailing recommended policies and procedures for school reopening:

AAP: COVID-19 Planning Considerations: Guidance for School Re-entry


Harvard School of Public Health: Schools for Health - Risk Reduction Strategies for Opening Schools

---
June 22, 2020
We hope you are enjoying the sunshine and some safe outdoor activities this summer. We wanted to provide updates for you on a few timely topics: opening up, summer camps and school, multisystem inflammatory syndrome of children, and testing.
Opening up
San Mateo County announced it is aligning with the state's most progressive track towards opening up. It is now allowing dine-in restaurants, hair, nail and waxing salons, stores, gyms and other facilities to open up, and gatherings of up to 50 people to take place. We also now have a statewide mask requirement, requiring masks be worn whenever possible indoors, and outdoors if 6 feet separation cannot be maintained.
Does this mean that all of the allowed activities are now safe? Not necessarily. Cases continue to occur, and a second wave is widely expected. We have entered a phase where individual judgement must take the place of government mandates.
We suggest that each activity be evaluated on its own merits and risks. Factors to consider are:
Is it indoors or outdoors? If indoors, is it a large or well-ventilated space? Small, enclosed indoor spaces are the highest risk.

How close will you be to other people, how many people, and will they all be wearing masks? Remember that your mask protects others, and others' masks protect you. Face to face contact is the highest risk, but sharing air in close proximity carries risk as well.

How long will you be in the space with other people? Time is important, because your total dose of viral particles determines whether you contract the virus. An hour (particularly in an indoor space) is much higher risk than 5 or 10 minutes.

What distancing and cleaning procedures are being enforced? Surfaces are not thought to not be a major mode of transmission, but to evaluate risk, consider how many people have touched the surface and how recently.
For example, a 6 foot-distanced walk outdoors or outdoor dinner with one other family, not sharing food or a bathroom, are likely low risk activities. A haircut in a small indoor salon is higher risk, even with spacing of customers and everyone wearing masks, as this requires close proximity, indoors, for an extended period of time, as well as potentially high-traffic surface contacts. Eating at a restaurant is probably even higher risk, as diners cannot wear masks while eating, so even if tables are spaced 6 feet apart, you are likely to be sharing air and respiratory droplets with many other diners for over an hour.
Summer camps and school
Pre-adolescent children seem to be at very low risk of acquiring the virus. The mechanism is not completely understood, but they seem to have some natural immunity. When young children catch it, it seems to be when there is an infected member of their immediate household.

Adolescents, on the other hand, are probably about as likely to get infected as adults. However, they are very likely to show no symptoms at all. How contagious they are to other people when they have an asymptomatic infection is unknown, but we must presume they can spread the virus. The one documented significant school outbreak occurred in a high school in Israel.

School in the fall is likely to look very different than it did when we left it in March. We anticipate there will be distancing of students, perhaps smaller classes or cohorts, better ventilation, face coverings used by adults and adolescents, and frequent surface cleaning.

Summer camps should be evaluated carefully using the above criteria, to ensure good precautions are being taken. Outdoor-only summer camps with small stable cohorts, masks worn by adults, and no shared equipment are a lower-risk option.
Multisystem inflammatory syndrome of children (MIS-C)
This disease is thought to be a post-infectious inflammatory disorder, similar to Kawasaki disease, with cases typically identified a month or so after COVID peaks in an area. A couple hundred cases have been cataloged from New York. The incidence is currently unknown, as we don't know how many children were exposed to virus in that area; however, experts consider it to be rare.

Signs are persistent high fever for several days, gastrointestinal symptoms, lethargy or behavior change, and, in some cases, rash or skin changes. The course can be severe but good treatments are available and almost all children recover. There have been few cases in our area, likely due to the low incidence of COVID so far.
Testing
We have received some questions about testing after a possible exposure or higher risk activity, such as contact with someone who later tested positive, travel, or attending a protest.
The most important recommendation for a significant exposure is self-quarantine for 14 days. No test is sufficiently sensitive to prove the absence of infection.

Monitor your temperature during this time and seek testing if you develop any of the known symptoms: fever or chills, cough, shortness of breath, fatigue, muscle or body aches, headache, new loss of taste or smell, sore throat, congestion or runny nose, nausea or vomiting, or diarrhea.

Testing without symptoms is likely to be less sensitive and there are no official guidelines for it. However, if you have had a significant exposure, consider testing 5-7 days afterwards.
The nasal swab PCR test, for current infection, and the blood antibody test, for prior infection, continue to be available through our office.
As always, we are here to help you evaluate your individual situation, so please do not hesitate to reach out with questions.
---
April 23, 2020
We are now in our 6th week of Shelter in Place, and I know that everyone is wondering when this will end as much as we are.
California, and especially the Bay Area, has managed to substantially flatten the curve. Infection rates continue to be very low in children. Unfortunately, there are still new cases daily, and we are not seeing a definite downtrend in deaths or hospitalizations yet. For this reason, and other reasons relating to preparedness (testing capacity, contact tracing readiness, PPE availability), the State and Bay Area counties are not yet ready to modify the Shelter in Place order. Los Angeles, in particular, has a lot of cases currently, and while travel is generally not permitted, avoiding Southern California especially is a good idea right now.
Antibody testing studies in Santa Clara County, Los Angeles, and New York City have all shown that the antibodies to the virus are much more prevalent than the number of documented cases, suggesting that we may be under-detecting cases by 10x to 50x. If confirmed, this would mean that many cases may be completely asymptomatic or only mildly symptomatic, and also that the case fatality rate of this virus is much lower than previously suspected, likely well under 1%.
Stanford Hospital Updates:
Stanford Hospital has been quite mildly affected by COVID-19 patients. They have not needed to use any surge capacity, and only have 4 COVID patients in the ICU this week. At Grand Rounds this week they commented that they haven't inserted a breathing tube in a patient in 3 weeks. It is comforting to know that they have ample capacity to care for patients.
Stanford Medicine Occupational Health has been very aggressively testing healthcare workers (and finding a very low rate of infection in them) and is now even starting to test asymptomatic health care workers in order to provide maximal safety for patients and health care providers.
This week, the state of California announced that medically necessary surgeries may resume. If you or your child has had a surgery postponed, please contact your doctor to discuss next steps.
Testing updates:
Testing for Current Infection: We continue to have available to us the Stanford and Quest PCR (nasal swab) tests, which are excellent tests for active infection. The turnaround time has decreased as they have increased their daily test capacity dramatically. These tests have FDA emergency use authorization.
Testing for Past Infection: We now have antibody tests at Stanford available. This blood test appears to have good sensitivity to detect IgG antibodies 3 weeks after recovering from COVID-19 infection. (The IgM, which arises faster than the IgG, does show some cross-reactivity so is likely not as reliable.) COVID may have been circulating in our community as early as January 2020, so if you had an illness since that time you suspect may have been COVID-19, the antibody test may be able to confirm this.
This antibody test currently comes with several caveats, however:
This test does not have FDA approval.
There is a possibility of false positives with antibody tests.
It has not been demonstrated that a positive antibody test confers immunity to infection from the SARS-CoV-2 virus. Therefore, modifications to current social distancing protocols are not yet possible based on antibody test results.
Your doctor will of course be happy to discuss the pros and cons of different testing modalities with you.
Therapeutics:
There are no medications known to be definitely beneficial for COVID-19 infection. Current results have shown no benefit from chloroquine or hydroxychloroquine, and in fact in some studies this medication increases mortality in COVID-19 patients. Remdesivir shows the most promise so far, but placebo-controlled studies have not yet concluded.
Physical Distancing and Transmission Prevention:
This virus seems to be transmitted like common cold and many other respiratory viruses – by droplets that are emitted from our mouths and noses when we breathe, talk, cough, or sneeze. Those droplets can typically fly up to 3-6 feet. The use of masks or face coverings while in public spaces is now required in San Mateo County and strongly recommended in Santa Clara County. Any cloth or paper mask satisfies this ordinance, because the purpose of the mask in this case is to protect others from our droplets. They don't filter enough to protect us from other people's droplets; hence physical distancing whenever possible is still required. Masks are not required while driving or exercising outdoors when 6 feet separation can be maintained, and they are not required for children 12 years old or younger. Importantly, they are not recommended for small children (especially those under 2) as they are at risk for breathing difficulty from the mask.
We are aware of media reports recently of aerosols staying airborne for extended periods of time and of droplets flying much farther than 6 feet outdoors, and of the virus living on surfaces for days. However, no studies have shown that infection can occur in these extreme situations, and epidemiologically, this virus seems to be transmitted most efficiently by face-to-face contact and household contacts.
Mental Health during Shelter in Place:
Schools are very likely to be in "distance learning" mode through the end of the academic year. Whether summer camps will be able to operate is currently unknown. We hear that even when the shelter in place order is modified, it won't be a flick of a switch, but more of a "dimmer" which moves gradually. This time is difficult for children and parents alike, because of physical and social isolation, including loss of contact with friends and family, loss of social rites of passage such as graduations and birthday parties, and loss of certainty about the future. Grief for these losses and difficulty coping are to be expected. Reach out to your doctor if we can be of any assistance; we also wanted to mention these excellent community resources:
Parents Place continues to offer child and parent expertise, now online, with one-on-one consultations, classes, and groups.
Palo Alto Therapy offers evidence-based Cognitive Behavioral Therapy via video for mental health concerns.
BACA provides online child mental health services, including a Dungeons and Dragons teen therapy group and a Minecraft social skills group.
Children's Health Council has online videos and consultations available.
Stay safe and stay well!
---
March 24, 2020
Dear Burgess Families,
We hope you are hanging in there during Shelter in Place this week! We continue to follow the current situation and bring you updates. So far, COVID has not been prevalent in children; in California, under 2% of all cases have been in children. We have not yet seen any positive tests in our office.
Changes in Office Procedures:
Due to the increased awareness of spread of the virus in the community, potentially by asymptomatic or mildly symptomatic people, we are taking even further precautions in our office to help protect you and your family:
We will now see all patients in our new "outdoor clinic," as we can completely sanitize the chairs and equipment between patients and allow any airborne aerosols or droplets to blow away.
Please contact us by phone or email for any questions or concerns, as we are able to address many needs by telephone or a video visit on Zoom.
The American Academy of Pediatrics does support providing preventative health visits (well checks) and immunizations during this time. We will now offer Zoom video visits for well checks, and during the visit we can determine if any in-person follow-up is appropriate. If immunizations are due, we are able to do them in your car or our outdoor clinic.
Medical Updates:
A couple of medical updates caught our eye this week:
The WHO rescinded its caution against ibuprofen the day after it was issued. (We agree it was hastily made and not made on robust evidence.)
Loss of sense of smell and/or taste has emerged as a specific (although not completely sensitive) symptom in some patients.
Many statements continue to be made about different drugs under investigation. However these drugs await rigorous controlled trials, and as such have not yet been shown to be effective, even if they are being used in patients abroad.
Testing updates:
Coronavirus testing guidelines have become stricter again this week, after having broadened last week, due to a shortage of testing supplies. We do have testing available for our patients only, but will be following local health authority guidelines, which change frequently. We expect testing availability to increase again in another week or two.
We have had some family and household members inquire about testing. Drive-through testing is available at Stanford Express Care (call 650-736-5211 for a phone screening) and Verily.
Coping with Shelter in Place:
Adjustment to our new reality has been difficult for everyone we've spoken with. Kids are resilient but those with underlying anxiety may suffer more in the face of an invisible threat and such drastic changes in their routine. Reach out to your doctor if you are noticing concerning changes in your child, such as shifts in mood, sleep, and eating. We have compiled some resources for coping during this time:
Parents Place has multiple upcoming webinars and parent support groups.
This Kids Health article has some helpful ideas for talking with children about COVID
Christine Carter offers this advice on helping teens with social distancing. (warning: the video she says is wildly inappropriate…actually is…please preview before sharing!)
Common Sense media has curated resources to help with talking to kids, stress management, and help with homework, in additional to their usual guides to media.
Follow us:
We post periodic updates on our website and Facebook page, and have just launched our Instagram page. You can also find our prior email updates on the Announcements page of our website.
We are expanding our email distribution list to include all family and household members who would like to receive our updates. Please reply with any email addresses you would like to have included in (or removed from) our mailing list. To help us manage this list, we have begun using Constant Contact. This will allow you to unsubscribe as well.
---
March 18, 2020

The current situation seems to be changing overnight! Here are today's updates.
Yesterday we received the county order to Shelter in Place for 3 weeks. As a medical provider under this order, we are instructed to provide essential visits only, and use tele-health care whenever possible.
We will be using Zoom for tele-health appointments. Please sign up at zoom.us if you do not yet have an account.
We are still open and providing essential visits. If you have an illness, injury or other questions or concerns please call or email. We continue to accommodate sick visits outdoors wearing full protective gear.

If your need can be accommodated by video visit, please schedule as usual and we will send a Zoom link to you by email ahead of the appointment time. Phone calls are also welcome and can be scheduled as well.

We will continue to offer in-person well baby checks for infants under age 2, as assessing growth and development and providing vaccinations are essential for health.

For well checks ages 2 and up, we are currently postponing them. We will reach out with reminders to schedule these at a later date. However, we are happy to discuss current concerns by phone or tele-health and see patients if any in-person assessment is needed.
The World Health Organization and some European medical organizations have suggested caution in use of ibuprofen or other anti-inflammatories for treatment of COVID-19 symptoms. This is a controversial and not fully proven recommendation, but in the interim while more data are gathered, acetaminophen may be a safer choice for fever.
In other late-breaking news, a larger series of children was just released in a pre-publication article. The authors studied over 2000 children in China with COVID-19. They found that 94% of children with infection had asymptomatic, mild, or moderate disease and would not require hospitalization. Infants under age 1 year did have a higher rate of critical disease than older children (1.8% compared to 0.6%); however several of these cases were not confirmed COVID-19 cases so could also have been due to other infections such as RSV or influenza.
We will continue to keep you posted!
---
March 16, 2020
Dear Burgess Families,

We hope you are starting to settle into the current reality of social distancing. The CDC has just recommended an 8 week moratorium on gatherings of more than 50 people. This is a big change in life and routines, intended to slow the spread of the pandemic in our country.
We have been monitoring the local situation closely, participated in calls with San Mateo County, CDC and Stanford Medicine this week about COVID-19. The current headline for us is that children seem to be quite unaffected so far in our area. Of the positive cases in Santa Clara and San Mateo counties, the vast majority have been diagnosed in persons over age 18. Stanford's Pediatric emergency room has been testing patients for SARS-CoV-2, and as of this weekend has not yet had a single positive test.
Worldwide, we have seen that children are much less likely than adults to be infected, and those who are infected are very unlikely to have severe disease. Children who do have the virus tend to have mild, non-specific symptoms, or none at all. Essentially all fatalities are being seen in people over age 30, and the vast majority over age 50, with rates rising significantly by decade of life.
A small case series from China studied 10 children with the virus, and their symptoms were mild and variable, and included fever in most, and various combinations of runny nose, cough, sore throat, and diarrhea. Children (unlike adults) are likely to be co-infected with other viruses simultaneously. We also know that the onset of symptoms tends to be gradual, over the course of several days, not sudden (as with influenza.) Overall, influenza continues to be a greater risk than COVID-19 for children.
Nonetheless, coronavirus transmission is certainly occurring in our community, and it appears that respiratory secretions and stool both contain virus, so respiratory droplets (e.g., from coughing) and contact with contaminated surfaces are the most efficient means of spread. Airborne particles are the least likely mode of transmission, so N95 masks should be reserved for health care providers in high-risk situations; they are not needed by the public. Hand washing, wiping down surfaces, and keeping a distance of 6 feet from anyone who is ill or coughing are the best ways we know to prevent contracting the virus. How much spread can occur from people with no symptoms at all is currently unknown.
Here is a compilation of questions we have been asked frequently last week:
1. Does my child's asthma or other underling medical condition put him or her at risk for severe COVID-19?
In adult data, chronic pulmonary or cardiac disease and diabetes were risk factors for more serious disease. While we might suspect asthma would be a risk factor in children because COVID-19 presents with pneumonia, this has not been observed so far, and children and young adults are often avoiding infection or having only mild symptoms. If your child has asthma, please make sure to have non-expired inhalers on hand, but no other special precautions are necessary at this point.
2. Is there a medication I should have on hand in case of COVID-19 disease?
So far, the rate of secondary bacterial infection in cases of COVID-19 seems to be quite low. There is currently no proven therapeutic, although many are being studied. There are a lot of news articles and other information circulating about potential therapeutics, and we advise caution in interpreting these as many reports from the media can be extremely preliminary.
3. How extreme should my children and family be with our social distancing measures? What about nannies? Play dates?
It seems so far that parents and grandparents are at much greater risk from COVID-19 than children, but children might transmit the virus, and asymptomatic transmission might occur (and if so, would be especially likely within households.) In most cases we encourage those over 30 to talk to your own physician about your personal risk level in making these decisions.
4. Is it okay to travel?
Commercial air travel and other mass travel does increase your risk for contracting and spreading the virus. Once again, the decision depends on your own personal risk assessment – and generally more for the adults involved than the children. Private travel (e.g. in your own car) should not be considered high risk.
5. Should I have my child tested for COVID-19?
We have testing for COVID-19 available, and it is done by nasal swab, similar to the flu test. The symptoms of COVID-19 are nonspecific in children, and can include fever, cough, runny nose, diarrhea, or shortness of breath. So far, we are not finding positive tests in children with these symptoms, although this could change as the virus becomes more widespread. Whether to test or not at this point is not based on a strict guideline, but rather on individual family circumstances. There is no specific treatment available, but quarantine and public health reporting would be indicated for a positive case.
6. Is it safe to come to the office?
At Burgess Pediatrics we continue to see patients who have any fever, runny nose, congestion, sore throat, cough, or shortness of breath outdoors in our parking lot, while wearing full protective gear. This protocol, along with our pre-existing, very thorough room disinfecting procedures between every patient, is designed to keep our office safe for well child checks and other patients without respiratory symptoms.
7. I am pregnant. How worried should I be?
We received reassuring news this week about pregnancy and breastfeeding. The virus does not seem to be transmitted to the newborn if a woman is infected in late pregnancy, and it is not found in breast milk. Pregnant women also don't seem to be at higher risk for severe COVID-19 disease. We don't have information yet about the impact of COVID-19 in early pregnancy.
8. How can I help my child with his or her anxiety about COVID-19?
This is an unsettling time, and the change in routine can be difficult for children. Measures that can help include creating new routines and structure, limiting kids' exposure to media and our own adult conversations about COVID-19, and provide simple and reassuring information about the disease, such as the information kids are unlikely to get sick. Emphasize hand washing, sleep, exercise, and healthy eating, and help kids stay connected with important people in their lives (such as grandparents) even if they can't see them. Here are a CDC resource and a Parents Place article on coping with anxiety around COVID-19.
Please contact us with your other questions, and we will continue to provide updates as we learn more.
Drs. Cisco, Cueva, Miller
Nurses Mary, Leslie, Sue
---
March 3, 2020
We are writing to update you with new information about COVID-19. Currently there are nine cases in Santa Clara County and two in San Mateo County, and there is some evidence for community spread, potentially by people who have mild symptoms or no symptoms. So far in this country, as in China, those severely affected are the elderly and those with underlying medical conditions, and there are few or no cases in children. There is still much to be learned about the virus, including the range of presenting symptoms we might expect in children and healthy adults.
We are committed to caring for your children and family, and have been closely monitoring this very fluid situation. We intend to partner with you to provide the best possible care in the safest way for all patients and families. At this point, we must assume that community spread of the COVID-19 virus is occurring, although it is not currently known to be widespread in the Bay Area. We do maintain very strict hygiene in our office, including anti-infective cleaning of rooms and instruments after every patient; however it is not certain that this would be sufficient in the case of COVID-19.
In order to protect all of our patients, families, and staff, we are asking anyone who has fever, cough, runny nose, congestion, or sore throat not to enter our office.
Please also advise us if you have had contact with a known COVID-19 case or someone with severe cough, shortness of breath, and fever. We are triaging case-by-case, and can offer tele-health (e.g FaceTime or Skype) visits, and outdoor (or in car) in-person visits, depending on the situation. We plan to continue all other routine care in our office.
We have received some requests to rule out COVID-19. However, only county public health departments, with CDC permission, may test for the virus. We are hopeful that capacity for testing for COVID-19 will increase soon. As a first step, we can send a respiratory virus panel nasal swab to Stanford to try to identify other respiratory viruses as a cause of a patient's symptoms.
Meanwhile, basic precautions remain: be very vigilant with hand washing, avoid touching your face, and stay home if you are sick. Prioritize sleep, nutrition, and other healthy habits. As always, we are here for your questions.
---
February 26, 2020
After yesterday's CDC advisory, we have received some questions from families about how they can best prepare for COVID-19.
To summarize, there is not yet community spread of COVID-19 virus occurring in the United States, including the Bay Area. It is occurring in other countries around the world, and based on the patterns of spread in other countries, we anticipate that there is likely to be community spread in the United States at some point. The CDC is still restricting travel, quarantining, and tracking cases and contacts in an attempt to contain spread of cases within the US. This strategy is expected to slow the introduction of virus to the US. Yesterday's message was a signal to businesses, schools, health care and other organizations to start planning for mitigation strategies to use in the case of community spread.


The good news is that currently, there are very few cases in the US and there has not been any community spread in this country, and therefore it is currently safe to continue your usual routines. In addition, children have comprised very few cases of COVID-19, and children positive for the virus have often been asymptomatic. Mortality and severe cases of COVID-19 have typically been in elderly and those with underlying medical conditions.


Many families have asked about individual preparedness for possible COVID-19 spread. We currently recommend the following:
Continue usual health maintenance, including very regular hand washing, influenza vaccination (if not already done for this season), stay home if you are sick, cover your cough, and clean frequently touched surfaces.
Make sure you have a supply of any regular medications needed, especially inhalers if you use them, ibuprofen and acetaminophen for fever control, oral hydration fluids, and a working thermometer.
A portable pulse oximeter is an optional piece of equipment you can consider adding to your medical kit (especially if there is any history of asthma or pulmonary disease), as this can measure oxygen saturation in the case of pneumonia.
The pneumonia from COVID is a viral process and antibiotics would not be expected to help; however it would be reasonable to have a course of antibiotics on hand in case of a secondary bacterial infection.
Consider avoiding international travel.
If you or a household contact have had international travel in the past 2 weeks, please advise us when scheduling an appointment, so that we can screen for any possible cases and keep our office safe for all patients.
If we begin to see community spread in our local area, other measures may be necessary, including tele-school, tele-commute working, tele-health visits with us, and avoiding mass gatherings. However, as there is no local community spread these aren't currently necessary. We will continue to monitor the situation closely and update you with new developments and recommendations.
---
February 12, 2020
Please note that Burgess Pediatrics will be closed on Monday, February 17 for the President's Day Holiday. Our answering service will be able to reach the doctor on call if you need to reach us.
---
January 31, 2020

We are reaching out to provide information on the coronavirus (2019-nCOV). Today we participated in a live CDC conference call for health care providers, and we are regularly receiving information directly from CDC and other government and health care organizations.
2019-nCOV Information:
Today on the call we learned that the 6 cases in the United States have all had a mild course so far. It is not yet known whether the virus can be transmitted asymptomatically, or only by people who are ill with it.
2019-nCOV is a lower respiratory tract virus that typically has an incubation period of around 5 days (range 2-14 days) and usually presents with fever, cough, or shortness of breath. Pneumonia can develop during the second week of illness. Only CDC (accessed via the public health dept.) can test for it, as our usual viral swabs do not detect it. No specific antiviral treatment is available for it; Tamiflu is not effective.
People who have traveled to Hubei province, China in the past 14 days or have had contact with a known case, and have fever, cough, or shortness of breath should be evaluated for the virus.
The first case was just reported in Santa Clara County late this afternoon.
Prevention:
There is currently no vaccine to prevent 2019-nCoV infection. The best way to prevent infection is to avoid being exposed to this virus. However, as a reminder, CDC recommends everyday preventive actions to help prevent the spread of respiratory viruses, including:
- Avoid travel to China and contact with possible cases
Wash your hands often with soap and water for at least 20 seconds. Use an alcohol-based hand sanitizer that contains at least 60% alcohol if soap and water are not available.
Avoid touching your eyes, nose and mouth with unwashed hands.
Avoid close contact with people who are sick.
Stay home when you are sick.
Cover your cough or sneeze with a tissue, then throw the tissue in the trash.
Clean and disinfect frequently touched objects and surfaces.
- Masks may be used in health care settings to prevent transmission.
Preparedness:
We have received many questions on virus preparedness. At this point we suggest making sure you have any regular medications you need available, including inhalers if you have used them in the past, hydration fluids, fever medicines and a thermometer.
Links for further information:
CDC 2019-nCOV Situation Summary
When to call us: If you become ill during the first 14 days after arrival from Asia, or contact with someone who has recently arrived from Asia, please let us know by telephone. If there are risk factors present for 2019-nCOV infection, we will recommend a home visit rather than an office visit.
We will continue to monitor the situation closely and update you as new information becomes available.
---
January, 2020
We have updated our website to provide current and future patients with helpful information and resources. Appointments can now be requested and forms completed online. The new site is mobile phone- and iPad-friendly and works in all browsers.
You will find important announcements here. Other new content includes links to valuable resources, an analgesic dosing chart, and articles from the American Academy of Pediatrics (AAP).

Please take a look around our site and let us know what you think. We'd love to get your feedback at [email protected]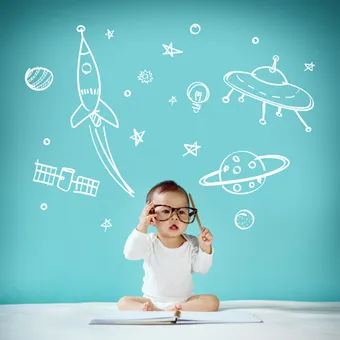 ---
---
Posted January 8, 2019 by leigh
We hope you all had a wonderful holiday season!
We are excited to announce that we have hired Leslie Orban, a Registered Nurse, to be a part of our Burgess Pediatrics family. In addition to hospital work, she has experience as a school nurse and is fantastic with kids and families. She is really looking forward to meeting you all! You can read about her at our website: or on our Facebook page. She will be replacing Rachael Horn, who is stepping away from nursing for the time being to focus on her family (but has promised to stay in touch and stop by with her new puppy.) Of course, Mary Hansen, RN and Laura Lombardi are still here to help take great care of you and your family.
We also wanted to share with you that we have some openings for new patients in Dr. Shelly Miller's practice, and offer these up to your friends and contacts first. If you would like to refer a family to us, please ask them to call to schedule a complimentary informational meeting with Dr. Miller, and to let us know whom we can thank for the referral.
We have been improving our Facebook page – if you follow us, you will find find medical news, announcements, holiday schedules, articles recommended by our physicians, photos, etc. We always love to see your posts and check-ins there too!
As always, please reach out if you have any questions or concerns.
All of us at Burgess Pediatrics wish you a happy, healthy new year!
---
Posted September 28, 2018 by leigh
It's time for flu vaccine!
We have this year's quadrivalent injectable influenza immunization in stock, and we recommend receiving it in October or early November.
We agree with the Centers for Disease Control recommendation for universal influenza vaccination, and highly recommend flu vaccine for everyone over 6 months old. Although it is only about 50% effective in preventing influenza cases, it is extremely effective in preventing severe complications, hospitalization, and death from influenza.
This year, the injection form is highly recommended. FluMist nasal spray is once again available and approved for use, but due to unknown effectiveness, it is only recommended for those individuals who would otherwise receive no vaccination.
We are also offering a special Saturday Flu Clinic – by appointment only on October 13, from 12-3pm in our office. Please call (650) 321-9555 or e-mail us at [email protected] to schedule your family's immunizations for either this Saturday clinic or for regular office hours.
As always, feel free to call or email us with any questions. Please follow us on Facebook for regular updates as the season progresses and write a review on Yelp or Google
---
Posted August 23, 2018 by leigh
We wanted to let you know about the current EpiPen shortage and how to proceed. As you may have heard, there is a nationwide shortage of EpiPens and many pharmacies are out or have low and intermittent supplies. This is expected to be alleviated in a few months when the new generic EpiPen becomes available. Currently, there are three options if you have expired EpiPens:
FDA has extended expiration dates of many lots of EpiPens so you can check your lots against their website here to see if you can use your current pens for school, etc. this year. EpiPens have been studied and found to have active medication in them for years after their expiration dates if stored at room temperature (not in a hot car, etc.), so this is a very reasonable option.
Call local pharmacies to see if they have any today and we can send or transfer the prescription. Pharmacies are getting some limited shipments but are running out quickly.
Go to the AuviQ website auvi-q.com and direct order AuviQ injectors. This is a different type of epinephrine injector and there are instruction videos on the website; we also have trainers in the office and are happy to help instruct new users. You sign up online for their program (to mitigate cost as they are extremely expensive and not covered by insurance) and they should contact us for the prescription and then deliver to your home.
---
Posted July 26, 2018 by leigh
The doctors at Burgess Pediatrics have extensive book collections and suggested reading on everything from general parenting, divorce, autism, feeding, new siblings, etc. And now they've put together a list of some of their favorite recommendations for your easy reference. You can find it under our Resources page here along with links on where to buy them.
Check it out!
We also invite you to share your feedback with us on any of our social pages: Facebook, Nextdoor, Yelp, Google, or even in person!
---
Posted April 19, 2018 by master
We are thrilled to welcome Shelly Miller, MD, MPH, to Burgess Pediatrics as our new partner. She has a wealth of pediatric knowledge and experience, and a wonderful sense of humor. We are sure you are going to love her as much as we do. Most importantly, she loves working with children and their families.
Dr. Shelly started out as an anthropologist and worked in archeology for a few years and then moved into public health. After completing her master's in public health at UCLA, focusing on international health, maternal and child health, she attended medical school in Colorado. She spent her senior year working in Zimbabwe and Malawi before returning for residency at UCSF Benioff Children's Hospital in Oakland. Following that adventure, she completed a fellowship in pediatric infectious disease. Dr. Shelly says, "There is always more to learn!"
After working over a decade in a private clinic in San Francisco and Marin, practicing both primary care pediatrics and infectious disease consulting, Dr. Shelly moved to the East Bay and has been working in pediatrics with Stanford Children's Health.
Dr. Shelly is very excited to join Burgess Pediatrics and cannot wait to get to know all of you. Stop by and say hello when next you visit and feel free to give her tips about her new home in Menlo Park!