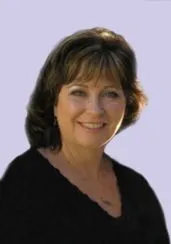 Office Manager
Originally from Minnesota, Leigh graduated from St. Cloud State University with a bachelor's degree in business and communication. She traded in the snow for beaches and spent 10 years in Los Angeles as an office manager for a large property management firm. Love and marriage brought her to the Bay Area where she continued honing her business management and finance skills at Cunningham Communication and SPi Global.
Today Leigh manages the business side of our office so that we can focus on patient care. Her goal is to provide excellent customer service to all of our patient families in a timely and professional manner. She will set up your paperwork, manage your billing, and answer any questions or concerns that may come up regarding your account.
Leigh has 2 grown daughters and enjoys spending time with them and her husband, Dave, as well as travel, jazzercise, socializing and movies.